Part-Time Blood-Bank Phlebotomist–Will Train– POSTED June 2nd 2016
Lab Assistant With The California Department of Corrections: Start At $16.50-$20.00 per hour. Great Job For Phlebotomy New Grad! POSTED June 2nd 2016
Dignity Health Care is the largest employer of Phlebotomists in Bakersfield. They have multiple hospitals in Kern County, and they are ALWAYS hiring! But when you search, search under "Lab Assistant", because that's where the phlebotomy positions are listed.
I check my own Dignity Health Employment account routinely, and on any average day, they'll have 4 to 5 "Lab Assistant" open positions. They have Full-Time, Part-Time, Days, Nights, etc. The benefits at Dignity Health Care are REALLY good. PTO, flexible spending accounts, lots of discounts for gym memberships, retirement programs, etc. I think the best benefit is "tuition reimbursement". It gives you ample opportunity to further your education, which will obviously increase your pay. So, what's the downside, you ask? Well, for every Lab Assistant position I've seen at Dignity Health Care requires a year of experience.
Clinical Training Institute Bakersfield Ca Phlebotomy Training
Liberty College Bakersfield Ca Phlebotomy Training
BAKERSFIELD DIGNITY HEALTH CARE JOB BOARD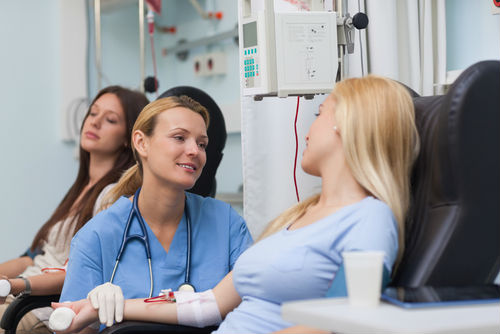 Houchin Community Blood Bank
The Houchin Community Blood Bank has two Bakersfield locations. They have been operating in Kern County for over 60 years, and they are the main supplier of life-saving blood to several Kern County hospitals.
Houchin is a non-profit, and they depend on Kern County residents who walk into one of their two donor clinics to donate blood. There are also mobile blood drives, where employees go out into the Bakersfield community to collect blood for the purpose of delivering that blood to hospitals. Between both of their Bakersfield walk-in clinics, they employ over 100 people. They are constantly on the lookout for phlebotomists to draw blood and perform other lab duties. As far as experience, they have "2 years of medical experience or some college preferred". But on their phlebotomy employment flyer, it states they're willing to train. They don't accept phone calls, but you can either pick up an application at one of their two centers, request an application via email, or mail or email them your resume. Personally, I would recommend walking in to pick up an application. It seems to be the quickest route. So, if you don't have any experience in phlebotomy, and you're dealing with the same old, "I need experience to get a job, but I need a job to get experience", it's probably worth checking out Houchin Community Blood Bank. Of course, just like any job that hires you without experience and is willing to train you, you'll probably take a hit on the pay. But after you get an adequate amount of experience, you can keep your eyes out for higher pay. It looks like all the positions are Part-Time, so it may be ideal for a working student. If you're going through an LVN or RN program, or working on your prerequisites, having a job history as a lab tech or phlebotomist is a definite plus.
Houchin Community Blood Bank Bakersfield Job Page
 Houchin Community Blood Bank online Phlebotomy Flyer
Houchin Community Blood Bank
5901 Truxtun Ave
Bakersfield, CA 93309
Houchin Community Blood Bank
Bolthouse Dr
Bakersfield, CA 93311
A Phlebotomist is a term used to call someone who is trained in procedures and methods for drawing blood and also laboratory procedures and tests. Most blood banks, blood collection centers, and hospitals require an ASCP Phlebotomy Certification before they employ a phlebotomist. ASCP stands for the American Society for Clinical Pathologists. As you know, pathology is a study of blood and tissue samples to make a definitive diagnosis. Phlebotomy jobs in Bakersfield Ca will require specialized training in how to properly draw blood. Hospitals and outpatient clinics in Bakersfield are hiring more lab techs as the aging population explodes. The Baby-Boomers are retiring, and they need healthcare professionals who are trained and licensed to draw their blood. At Kern County Medical Center, for example, the phlebotomy tech answers to a Licensed Vocational Nurse. LVN programs in Bakersfield Ca typically lasts about 12 months longer than for a lab tech. And this institution is a licensing body which issues phlebotomy certification for qualified phlebotomist. If you are a phlebotomist who has completed your training and in need of a job, then you need to take a phlebotomy certification exam first to receive the certification issued by ASCP. There are two categories for people who are looking to obtain the phlebotomy certification: the first is those who have completed a course in formal phlebotomy schools and the second category is those who on the job training, have received hands on, and have practical and actual experience in the field of phlebotomy.
Before taking the certification exam, you are strongly suggested to find a credible and good study guide and make an endlessly efforts to study. You are allowed to access practice tests to give you better idea of what to expect when you face the real exam. You can get information about how the actual questions look like from the practice tests. You should know that ASCP phlebotomy certification exam is a standardized test. The testing organization assumes that you and other candidates who apply for the exam already know and understand phlebotomy and other laboratory procedures well. That's why this exam can't be said as a difficult test for those who are well versed in phlebotomy. For your information, the certification that you receive after passing the exam is not forever in nature. You need to renew your license on a yearly basis by taking continuing education units.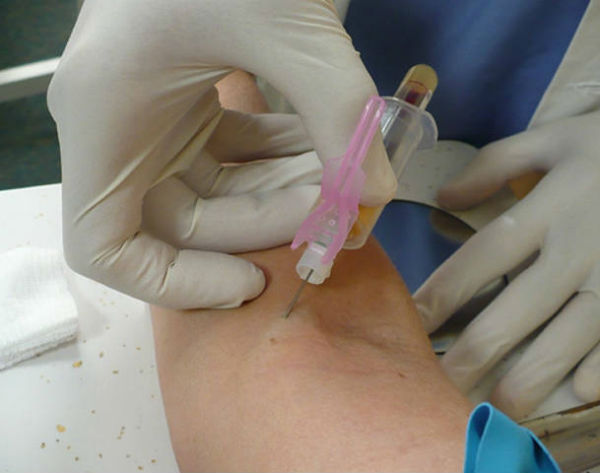 Taking continuing education is crucial to maintain your solid base of knowledge, and is needed when searching for Phlebotomy jobs in Bakersfield Ca. You need to consider that the technology in the field of phlebotomy is growing in an advanced stage every day. That's why a phlebotomist like you would need to know the most advanced and the latest procedures and equipment you will need to use in order to perform those procedures. There is no such a word like 'stop' exists for phlebotomy training in Bakersfield Ca. You need to learn always to improve your skill and knowledge to make your jobs better performed. Obtaining ASCP phlebotomy certification is just the beginning for you to step in your next stage of your career as a licensed phlebotomist in Kern County. Phlebotomy jobs in Bakersfield Ca typically pay about $5.00 more per hour than CNA jobs in Bakersfield Ca. CNA's usually answer directly to Licensed Vocational Nurses. If a new lab tech is working in a hospital, an American Heart Association CPR class is usually required. These days, CPR certification can be required from most medical professionals, including Registered Nurses, Chiropractors, and more.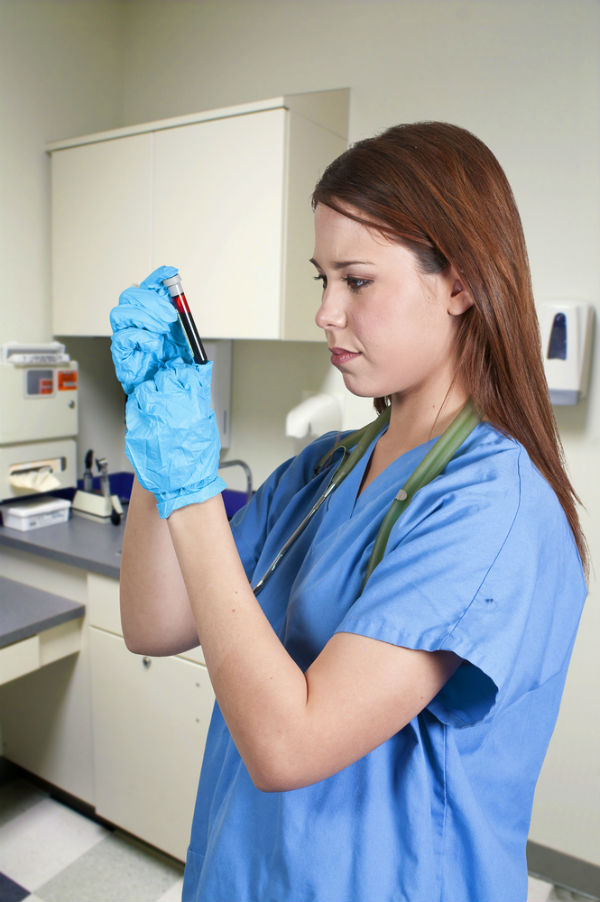 Course Completion Requirements For Phlebotomy Technicians In Bakersfield
High School Diploma with at least a C average and completed application which includes two references.
Must satisfy all financial obligations with the Bakersfield phlebotomy training program.
Must attend at least 10 class room sessions to be eligible for the Clinical Internship.
Must obtain minimum grade average of 75% which includes classroom instruction and clinical internship to demonstrate knowledge and competency. Grades are based on the percentage of total points accumulated out of a possible 300 points.
Points are awarded as follows:
written test consisting of 100 questions each worth 1 point = 100 points
successfully completed venipuncture 1 point each x 40 patients = 40 points
successfully completed fingerstick collections 2 points each x 5 patients = 10 points
successfully complete a practical exam = 100 points
a mid term exam 50 questions 1 point each = 50 points
5. Must fulfill requirements of internship
Typical Dress Code Requirements To Get Hired As A Phlebotomist
Scrubs any color (no denim or solid black tops and pants)
Clean white sneakers (mostly white)
Hair shoulder-length or longer must be pulled back (restrained)
Do not wear excessive perfumed cosmetics or colognes
Pierced ear rings are the only facial jewelry allowed (maximum of 2 per ear)
Health Requirements
PPD record of PPD performed within the last 12 months
PPD testing available at Kern County Medical Center.
Proof of Immunizations to Rubella, Rubeola, Varicella Zoster, Mumps, and Hepatitis B. If no current record of these immunizations, titres must be performed before internship.
Clinical Bakersfield Phlebotomy sites also require: Current physical exam, Criminal Background check, Child Abuse Clearance, FBI Fingerprinting and urine drug screen prior to participating in a clinical rotation.