Looking For Employment After Pharmacy Technician Training In Bakersfield Ca
Pharmacy Technician jobs in Bakersfield can be a great way for helping you get your foot in the door for long-term employment in hospitals and outpatient clinics. This is an excellent job to consider as it is expected to grow in number in the present and the near future. This provides a great opportunity for many who are looking into this career especially compared to other careers where there is no job growth or are losing jobs. Now, although no formal education is required from a national perspective, most pharmacies prefer to hire those with some of this training and who are certified by the State of California. Here, we take a closer look at these jobs to help you know what to expect from it.
It is true that Pharmacy tech jobs in Bakersfield do not have a national standard. However, most Kern County employers want them to have some type of formal certification or training. Some States will require a two year degree. This is not the case in California.
What most people do to get pharmacy technician jobs is to sign up for some job fairs at the hospitals in Bakersfield:
Bakersfield Heart Hospital
Good Samaritan Hospital
Kern Medical Center
Mercy Hospitals Of Bakersfield
Bakersfield Memorial Hospital
San Joaquin Community Hospital
All of these hospitals employ Pharmacy Technicians.
The probationary period for newly employed Pharmacy Techs at these hospitals can vary from 6 months to one year. The benefits packages offered to new pharmacy techs are incredible. The variance in length is because some hospitals' length of probation can vary based on how quickly the new hospital employee gets through the mandated orientation. This is particularly the case with online job applicants.

The pharmacy tech jobs in Bakersfield will center on showing their new employees all about proper customer service, basic medical knowledge, and a working knowledge of pharmaceuticals. They can expect to learn extensively about drug reactions, dosage calculations, medical terminology and much more. The goal here is to make techs ready to help pharmacists fill subscriptions, complete administrative work, and do customer service for customers. They will also help specifically with getting the prescription requests, count the tablets to put in the containers, and properly labeling the bottles. They may also help prepare patient profiles and finish up patient claim forms. After all, many people will already be having to pay for the cost of the underlying training, including CPR certification.
Some of this hands-on training can be found by getting training through some local nursing home CNA jobs in Bakersfield Ca. The culmination of the pharmacy technician new employee certification is usually a test to show that the newly hired Bakersfield Pharmacy Technician understands the hospitals' policies and procedures. This new employee training is to ultimately prepare you for long-term employment.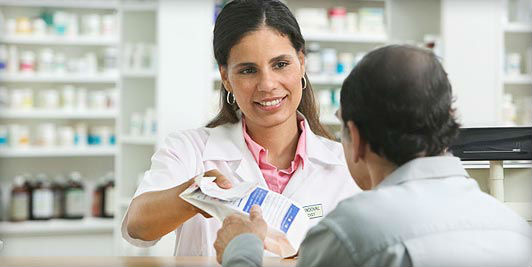 The typical Kern County pharmacy technician salary is just over $31,000. This is about $4,500 more than CNA jobs in Bakersfield pay. To keep the Pharmacy Tech credential current, you will need to take some continuing education courses every 24 months to keep the certification up to date. Students in LVN programs in Bakersfield Ca have to get the same CEU's.
By remembering these important points, you probably have a good understanding of pharmacy tech jobs in Bakersfield Ca and whether it works for you.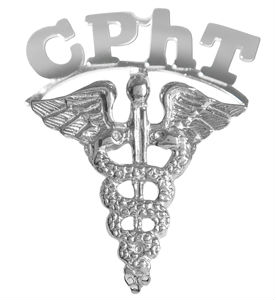 Many people must make the decision each year on whether applying for pharmacy technician jobs in Bakersfield is right for them. Surprisingly, this credential is not a requirement to becoming a pharmacy tech. This reality has led many to openly wonder whether it is worth their while to go through the training and become certified. Here, we take a closer look at this issue by looking at several different factors you should consider.
One factor that you should be asking yourself is whether you will need this pharmacy tech job to get your career off to a great start. The amount of training involved isn't as much as the training to become an LVN in Kern County. However, it can help open the doors to more job offerings as some pharmacies will only interview those with this training and cState certification. Also, if you want to work for these employers, you will need to keep up your Continuing Education.
A second thing to consider is whether you believe you will be working long term with that first employer, whether it is at one of the hospitals in Kern County, or at a retail pharmacy. If you will, you may want this credential to ensure you get a higher starting salary as people with these credentials can often command slightly higher starting pay than a typical certified CNA. Also, even if you think you will leave the pharmacy or hospital in a couple of years, your new salary with the other company will often be limited by what your salary range was at this first job. Therefore, it is often a good idea to get hired as a pharmacy technician at a reputable Bakersfield pharmacy to get your salary up as high as it can be to help you throughout your career.
A third thing to think about is how fast of a learner are you. If you are one that is not the faster learner or who struggles with stress and making mistakes, you will benefit from going through the training and certification process. The reason is that you will get to learn in an environment that is conducive to learning and not as negatively critical of your mistakes as an employer could be. The result is that you can make your mistakes in the training process when they don't matter and start your first job with far more confidence and far less mistakes.
A fourth thing you should think about is the time issue. The time needed to take this training and certification can be a significant commitment. One must make sure they have the time to allocate to this process to get the most out of it. You should expect this process to go from several months up to a year depending on the program. Fortunately, you can take online classes which can make it easier for some to fit these classes into their schedule as you can take them at anytime. However, one should still recognize there is a time commitment involved.