Vocational Nursing Programs
Okay, So you're looking into pulling the trigger, and going into one of the Bakersfield-area LVN programs. First off, ALWAYS make sure the program is accredited by California's Board of Vocational Nursing and Psychiatric Technicians.
That is the accreditation Body in the State of California. Always check to make sure any program you take is properly accredited. The last thing you want to do is put your money & time towards a program that holds no value. All of the ones I've written about here are accredited, and none are in any sort of probationary status. I've written about both the public and private ones here. I've either met with, worked with, or have had some interaction with someone from all these programs. So although there's some positives and negatives to each, I know that they are all legitimate programs. (Even if it doesn't FEEL legitimate when you see the costs!).
2016/2017 LVN Programs In Bakersfield
Related:

Online LVN Programs In California
The typical LVN program takes anywhere from 12 to 18 months. More & more students are going through an LVN program for the specific purpose of "Bridging" over into an RN program. This can get you through quicker than if you went the standard route of "Enroll at one of the California Community Colleges", "Take your prerequisites", "WAIT FOREVER!!" I wish taking an Online LVN course was as easy as it sounds…….
The Status of Online LVN Programs In California According To California Board of Vocational Nursing
Financial Assistance & Other Info
What I've noticed more & more people doing is, taking the LVN program with the intention of bridging over into Bakersfield College's RN program. That seems like an awesome route to go. Of course, one of the major problems is finding a program that doesn't have a waiting list, that you can get into right away, and that doesn't cost an arm & a leg…… The most affordable one is the old Tried 'N True Bakersfield College LVN programs. The total of the program, including tuition, fees, books, uniforms, and everything, is listed by the school at approximately $5,100.00. AWESOME!!
A couple of downsides, though: The waiting list. Yes, the LVN program has a waiting list, and it's a random waiting list. Also, starting Fall 2016, you'll need to have your CNA certification as a prerequisite, as well as Anatomy, Physiology, and Psychology. The upside to taking these prerequisites is, you'll need them anyways if you're planning on advancing to a Registered Nurse at any point in your career. If you're thinking about Bakersfield College's LVN program, PLEASE look into the Board of Governors Tuition Waiver. I swear, I think it is is one of the most underused forms of financial aid out there. Between that, Pell Grants, and other free financial aid, it's possible to go through the entire program and have it paid for. So, if you're broke like I was when I went to school, check out the financial aid.
Keep in mind, there's tons of scams out there when it comes to financial aid, so be careful. As it says on the Fed's financial aid website, and you'll read about in every financial aid office at the schools in Kern County, you should never have to pay to apply for assistance. If anyone or any site is asking for money to apply for financial aid, it's a scam. I see lots of "scholarship" information out there, and a lot of them claim to be legitimate, yet require an "application fee".
Bakersfield-area LVN Programs
Now, for the private LVN programs, the obvious upside is the general lack of a waiting list. So, if your ultimate plan is to go through the LVN program and then on to an LVN to RN bridge, you're looking at paying anywhere from 20k to 28k. Ouch!
But, if you can finish the RN program a couple of years earlier than if you went the traditional route, you can more than make up for it once you're earning RN wages. All in All, there's something for everyone when it comes to our local LVN programs. Cheap & long, and expensive & fast. So, check out the info I have for each program, and feel free to send me a note via "contact" page if you find any additional info on these programs. All of the information is updated as of July 2015.
Other Info
How to become an LVN or a Licensed Vocational Nurse has been a very common question asked. To answer this question, this article will address some of the important factors you can take into consideration when looking at the different LVN Programs In Bakersfield Ca. Should you wish to find out how to find an LVN program, you ought to be certain that this is the occupation you want and you like working in, because it can require a lot of determination and effort from your side. Apart from that, physical fitness is needed as the work includes standing and walking for extended hours. Good communication skill such as reading, writing, and speaking are crucial because you must correspond with patients effectively. In Kern County, there are currently 7 accredited LVN programs. Some, like the LVN program at Bakersfield College, have been around forever, are affordable, and highly regarded by Bakersfield employers. The newer private schools are also accredited, and don't typically have waiting list. For many students, the major drawback to the private programs is the cost.
Opportunities
To complete the final step on becoming an LVN in Bakersfield Ca, you need to pass a written examination that tests your understanding.
In California, new grad students take the NCLEX-PN exam, which is a Pass/Fail exam. Every LVN program is required to post on their website what their program's pass percentage is. In Kern County, the Bakersfield LVN program has the highest percentage pass rate. You may also be required to show your skills in a clinical test. On reaching these requirements, you will surely be a successful certified nursing assistant. These are the general guidelines and facts that we have managed to research from the internet in order to provide you with information on how to become an LVN. With further research and study on your own, becoming a Licensed Vocational Nurse will not be as hard and difficult as you may think.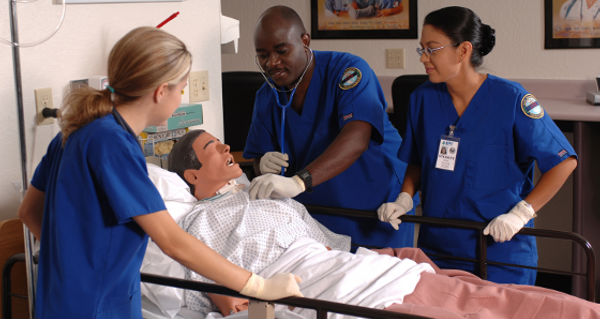 As an LVN, there are 2 settings you could work in; For a home setting LVN, you are required to conduct yourself with honesty together with integrity. These Licensed Vocational Nursing jobs in Bakersfield Ca require you to be in patients' house and generally with no supervision in most settings. For a Kern County office or hospital setting LVN, it is necessary to have personal and emotional strength. Usually patients are wounded physically and emotionally, they usually are helpless and lonely, as a result you are expected to be there to assist and comfort them.

Nursing School
Getting into the nursing industry in Bakersfield as an LVN is rather an uncomplicated route to take. If you have already a high school diploma or a GED, there are various ways to getting the training and working experience you need. You can enroll in LVN classes at SJVC Bakersfield or the Bakersfield College nursing program. These Kern County Community Colleges offer many healthcare certification courses, including: Licensed Vocational Nurse(LVN)
If you're not ready for the LVN training yet, CNA programs are also offered at local technical colleges and community colleges. They usually take a few weekends, nevertheless they are weekends of 8 hours or more per day of school. You can also get online schools that permit you to gain your LVN certification, you do the coursework online and attend classes in person.
Course Content
Among the first things you can do is run a look-up of available online LVN schools that provide Licensed Vocational Nursing training. It's good to consider a Bakersfield nursing school that can provide you the very best quality training. Yes, there are online LVN schools, but in class training is probably the best way to go. Therefore you want to take note of at least 3 online schools you can make assessment. When you've put together a short list of schools, it's good to review them using a few factors. The very first thing you need to consider would be the period it would take you to finish the training, you also need to consider the training price which can vary somewhere between $5,000 and $20,000. Should you need some funding for school to take the training, there are many financial nursing scholarships available in some instances for both online and offline LVN training courses in Bakersfield Ca. This is dependent upon the funding for school requirement of each school that you consider.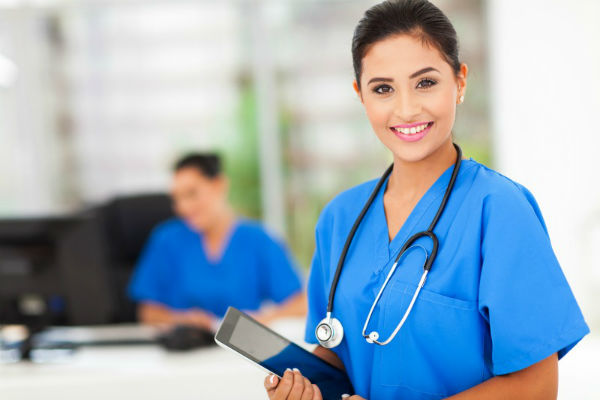 After completing the necessary Bakersfield classes and LVN training, the next thing is to acquire your nursing license. There are 2 ways to acquire this license. One way is to join up for a nursing course online and doing it within 48 or more. The other method is to get into an authorized college with good facilities and competitive educative offers such as the San Joaquin Valley College – Bakersfield. Although both may present different strategies of teaching and training, nevertheless if you have taken the effort to choose the best one, the LVN license will be within reach in no time. Finally, there'll be a California State examination you need to take. To prepare yourself for the exam, you have the choice of taking the sample assessment to get ready them on the last and final step which is the most significant part. Completing this will bring you closer to certification. With the proper mind-set, getting to know how to become an LVN online or in a classroom is often a complicated process. You might find that a classroom is way better for learning or chances are you'll like the flexibility that online programs provide.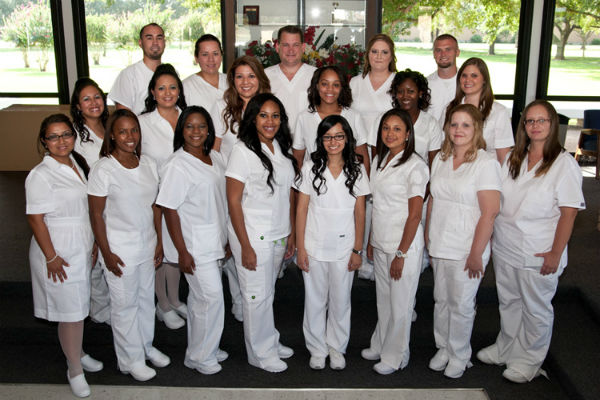 Bakersfield College nursing training is an essential & important part of nursing.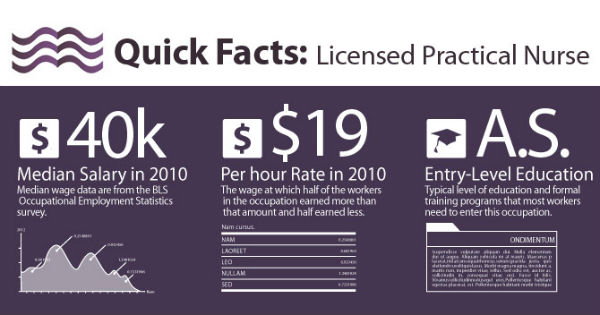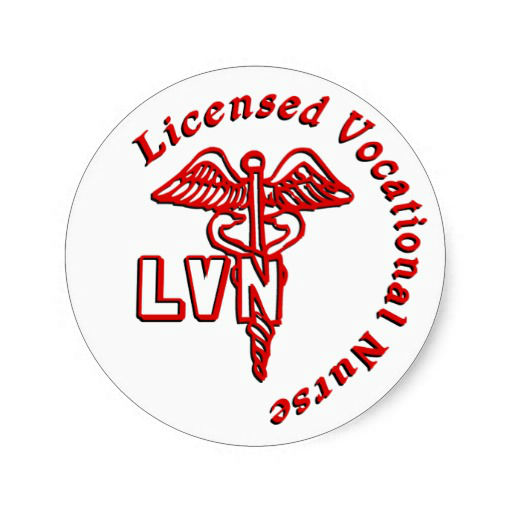 LVN to RN Online Programs
Perhaps the smartest line of thought one can have wishing to transition from LVN Programs In Bakersfield Ca to a Registered Nurse program is to consider accomplishing this task via an LVN to RN online program. The reasoning is sound and alluring: it is far cheaper and often about 20-25% faster to accomplish your RN certification online then going to a more traditional school. Ok; so it's faster and cheaper but is it as good as attending one of the local community college LVN Programs In Bakersfield Ca or university? Well, we would be foolish to say it is just as good or even to say it is the same education. Frankly, it's not. Sure the degree is the same, the material you study and associated caregiver philosophy is identical, but you lose out on the one-to-one interaction with fellow students and nursing instructors. With the American Nurses Association giving the nod to LVN to RN online programs. Schools have gotten into the game as a way to reach a broader student body base. Colleges like Indiana State University and San Diego City College have begun to offer this online nursing program as an alternative to physical classroom attendance. It's a great business move on their part because specific companies have erupted into the healthcare educational industry to offer exclusive LVN to RN programs online. Nursing programs in Bakersfield Ca and The College Network are competing directly with traditional LVN Programs In Bakersfield Ca for your tuition dollars.
So should you consider an LVN to RN Online Program?
Well, yes and no. If you are already a Licensed Vocational Nurse then it is likely that you are also already working a full time job. So you are busy and cutting the time to graduation means that you can earn more money as a Registered Nurse sooner. Additionally, if you are a working LVN, then you don't have the luxury of adjusting your work schedule around your schooling. The beauty about LVN to RN online programs is that you can complete your coursework and nursing requirements from home, on the weekends, and evenings around your working schedule as an LVN. That's pretty huge. Some of the pitfalls we have encountered is that studying from home can be quite taxing on the student because you have no one to quickly ask a simple question for clarification. No real-person feedback and no discussions about the material over lunches and breaks. In short, you are all on your own. That can be a real drag to your progress. We have found that it is difficult to find exam pass rates posted on the websites of the online institutes. This we find is somewhat of a red flag.
We figure if the students were passing with ease and flying colors, then the online school would toot this information from a horn on the front page of their website. We have also been reading horror stories from students that simply cannot get out of the online contracts with the online LVN Programs In Bakersfield Ca if they decide to drop out or otherwise end their studies early. In addition, and particularly for LVN certificate holders, many schools and online institutes somewhat blur the line between the designations of LVN and LPN. It is used quite interchangeably and we think mistakenly so. The schools may regard the Licensed Vocational Nurse and the Licensed Practical nurse as one in the same but the American Nurses Association and your potential employers do not. Please keep these things in mind.
Where LVN to RN online programs are born
Often a university will team up with an established online institute like The College Network to offer LVN to RN online programs. So what you are looking at is really The College Network (or Excelsior or Grand Canyon University) and their tuition for attendance. It's rather absurd that you will have differing fees for being in a certain state or not so don't let them charge you more for where you live. Doing so defeats the purpose of attending LVN to RN online programs. So while writing this article, we thought it would be important to include a fee schedule for online RN classes and began investigating various online programs to discover the time and cost involved. We really hate getting the run-around when looking up fees and tuition schedules when doing research for articles we are writing for LVN to RN Programs. Although we understand that there is a certain competitive advantage to not disclosing this information, there has to be a way that a prospective nursing student can get to this information quickly and effectively. That goes for all nursing training, even advanced degree schools that train Registered Nurse First Assistants. We don't want to get on a certain company's mailing list just because we want to know how much it will cost in a nutshell. Nor do you. So when we see or get quotes for LVN to RN Online Programs, we post them. Cut and dry.
LVN Programs In Bakersfield