About Skilled Nursing Facility Employment In Kern County
There are at least a dozen high quality Skilled Nursing Facilities in Bakersfield that offer a whole new look and lifestyle to older adults seeking more than just a place to live.
Many of these elder care facilities are a departure from the 'traditional' assisted living concept. Yes, there is a difference between assisted living residences, and all you have to do is let the staff at these facilities show you the difference. If you are interested in employment at one of these Kern County facilities, most of them are hiring CNA's, Medical Assistants, LVN's, & more. Dietitians also play a crucial role at assisted living facilities. If you need to know how to become a nutritionist, you will find a lot of information.

These Assisted Living Facilities Aren't "Nursing Homes"
Many of these assisted living facilities are fully modern structures built for only one purpose: to make the lives of elderly clients more comfortable. Many offer residents the opportunity to enjoy fabulous views. These assisted living homes typically employ many different types of healthcare workers. They have Registered Nurses to ensure the facility is operating properly, LVN's to pass out medications and make sure that policies are followed, and CNA's to provide direct patient care.
Everything from the special exercise equipment in fitness rooms, to restful gathering areas, to gourmet resident kitchens are first-class at many of these facilities. As opposed to what we tend to picture in our heads when thinking of a "Nursing Home", new Assisted Living Facilities in Bakersfield Ca offer luxurious, comfortable and inviting. OH, and many are brand new. If you've just recently finished your CNA program, checking out the Assisted Living Facilities in Bakersfield is usually a good choice to get the experience you need to land a higher paying job.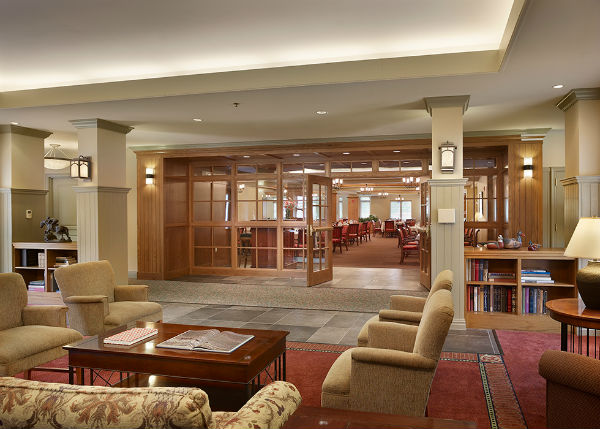 Many of these Bakersfield facilities have suites that are spacious and comfortable. Each suite may have its own private bath and kitchenette.
If safety is a concern, there will most likely be an intercom nurse-call system in each room, and the client can lock their suite door. Many facilities have entrances that are monitored 24 hours a day by security cameras. You can come and go as you please and always have peace of mind that your suite is safe. You are sure to be impressed with many of their white linen service in formal dining rooms, where you can choose from a variety of entrees that are changed frequently. You can enjoy wonderful cuisine like breaded veal cutlet with golden cream sauce, chicken wellington with Mandeira sauce, or the catch of the day with lemon butter sauce. Your taste buds will think you are in heaven!It is often a chef, not a short-order cook, who prepares entrees and they are served to you in a delightful, comfortable atmosphere. For special occasions, many assisted living facilities offer a private dining room, so clients can entertain their family or friends. It seems like these Assisted Living facilities are popping up all over Kern County. And they look like hotels, not retirement homes! Chefs, transportation, hairdressers, etc. Pretty impressive stuff!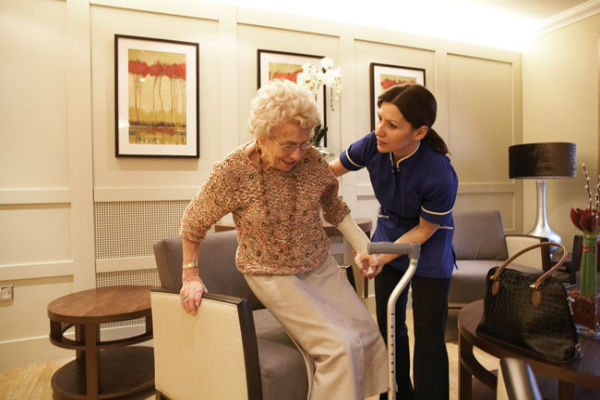 These newer facilities typically employ professional, dedicated, highly trained staff 24 hours a day. Love is where it all starts. They attempt to combine a caring environment with fun, excitement and bonding, but their first concern is for the personal care and well-being of the client. They are there not only to meet the physical needs of the client, but to help them enjoy life to the fullest.
A full activity schedule is not just socially stimulating but educational and rehabilitative. Social events, outings, entertainment, and a schedule of resident activities that will keep the client busy, and make the clients' children jealous! Anyone up for bridge, the mall, bingo or a glass bottom boat ride?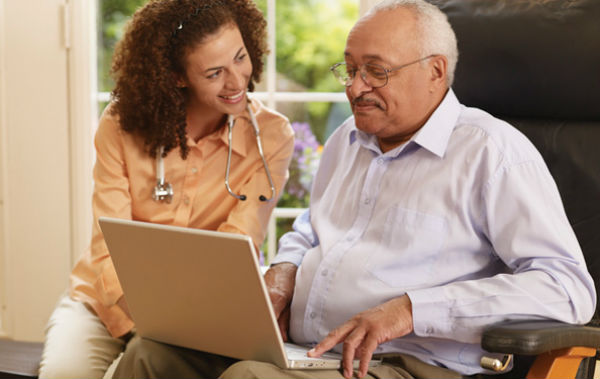 The buildings themselves in Kern County are built following all mandatory building codes. They can be so self-sufficient that some have their own on-site generator, in its own special building. If the electricity goes off in Bakersfield or Kern County, you wouldn't know it at these newer Bakersfield Assisted Living Facilities.
Available Healthcare Jobs
These facilities are constantly hiring professional healthcare workers. For new grads looking for CNA jobs in Bakersfield Ca, these locations can be a great place to start a new career. Many assisted living facilities will let you do your internship while still working on your Nursing Assistant certification. So, you're basically getting paid to get your Bakersfield CNA. For LVN's looking for work at an assisted living home in Bakersfield, there are many options. For LVN's who already have experience, Charge Nurse positions are often available. For Licensed Vocational Nurses who have just received their California Nursing License, new positions as a med nurse may be suitable.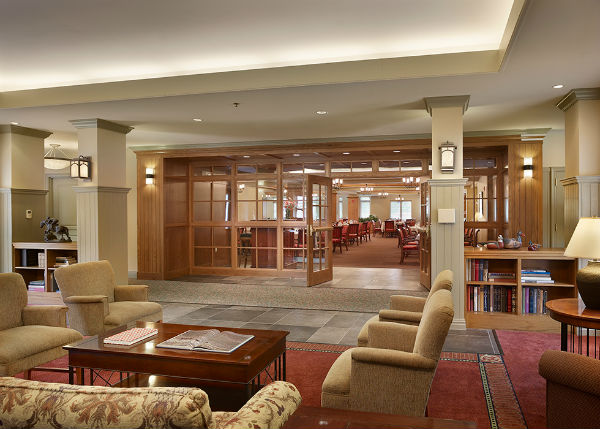 Allied Healthcare Positions At These Homes For The Elderly
Many other types of healthcare workers also work with assisted living facilities in Bakersfield. Although they may not be full-time employees, they still come into contact with the clients. For Example, new grads looking for Pharmacy Technician jobs in Bakersfield Ca may help prepare the medications that the residents will take. Some will simply deliver medication from the pharmacy to the resident care home.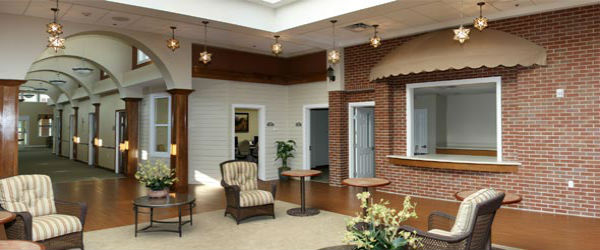 Phlebotomy Technicians in Bakersfield often travel to these assisted living facilities in order to draw blood from the residents. The technicians then deliver the blood samples back to the laboratory.