Many people use the terms Registered Dietitian and Nutritionist interchangeably. This is not accurate because the two professions, though related, have distinctive qualities. The main distinguishing factors are the academic qualifications and legal restrictions that the titles carry.
First things first…..there are many different types of nutritionists…..what kind of nutritionist education are you considering?
Registered Dietitians are required to have a minimum of a bachelor's degree in nutrition, nutrition sciences or dietetics. They are also required to have met other experiential requirements for them to be registered by the Commission on Dietetic Registration (CDR). The Registered Dietitian (RD) credential is a professional title that is nationally recognized and legally protected. According to estimates, half of all Registered Dietitians hold advanced degrees. On the other hand, nutritionists may not need the pertinent training to practice. The Nutritionist credential is not nationally recognized and is less protected under the law. Its definition varies from place to place. Some Registered Dietitians (RD's) call themselves nutritionists in a bid to simplify things for people who are unfamiliar with the term dietitian. Nutritionists cannot declare themselves as RD's until they become registered with the CDR.

California State University, San Bernardino
Nutrition and Food Sciences
909-537-5340
5500 University Parkway
San Bernardino, CA 92407
California State University, Long Beach
Didactic Program in Dietetics
562-985-4484
1250 Bellflower BLVD
Long Beach CA, 90840
California State University, Chico
Nutrition and Food Science
530-898-6805
Holt Hall, Room 123
Chico, CA 95929
Didactic Program in Dietetics
559-278-2164
5300 N Campus Drive
Fresno, CA 93740
Didactic Program in Dietetics
916-278-6011
6000 J Street
Sacramento, CA 95819
Didactic Program in Dietetics
408-924-1000
One Washington Square
San Jose, CA 95192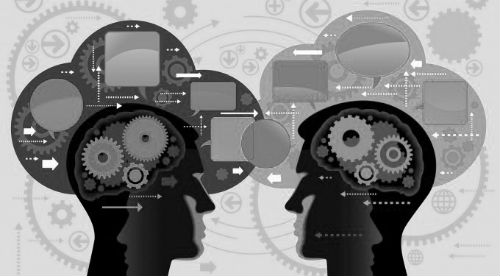 Nutritionist & Dietitian Programs in California
Nutritionist & Dietitian Programs in Texas
Nutritionist & Dietitian Programs In Florida
Nutritionist Programs in New York
Nutritionist & Dietitian Programs In Ohio
Nutritionist & Dietitian Programs In Pennsylvania
Nutritionist & Dietitian Programs In Illinois
How To Become A Nutritionist In North Carolina
Nutritionist Counselor
What's the difference between a Registered Dietitian and a Nutritionist?? As you set out on your quest for learning how to become a nutritionist, you will need to explore the different opportunities that exist in the nutrition field, know the requirements to fill those positions, and contemplate and pursue the option that best suits your goals. We are becoming more and more a health conscious people as evidenced by restaurants publishing calorie counts for their menu items, the arrival of a new crazed workout program every two minutes, and the increasing size of the Dietary Health section of our local bookstores. The connection between our diets and our health is being emphasized and, as a result, the U.S. Bureau of Labor Statistics projects that jobs for nutritionists and dietitians will grow at a rate of 21% between 2012 and 2022 (significantly faster than the average growth rate for all occupations, 11%).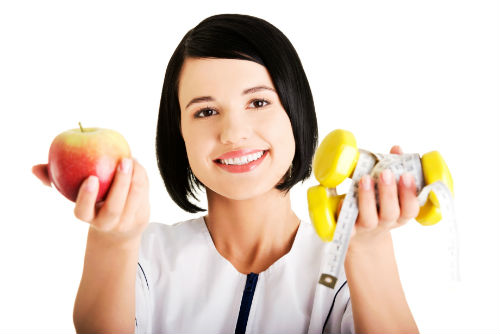 Poser or Professional?
Another result of this increased awareness is that you probably know five guys that believe that they are experts in counseling you on what to eat because they read the latest Paleo diet book. These types of people pass themselves off as "Nutritionists," but it is most likely that their knowledge of nutrition does not begin to encompass for example the complex biochemistry of essential nutrients and how that understanding could be used to help a patient suffering from drug induced nutritional deficiencies. Because virtually any position as a nutritionist will involve you influencing the dietary habits of others, receiving a solid education and in most cases obtaining some type of certification will allow you to present yourself as someone in whom your clients can trust. In other words, you want to know how to become a nutritionist that can truly better the lives of those you treat, and have a solid understanding when you ask: "What do nutritionists do?"
Education and Certification
While not all positions in the nutrition field require a four year bachelor degree (more on that later), a degree in a nutrition related discipline is a good way to start. You could right now type "nutrition certification" into your favorite search engine and read about a zillion articles for different certifications. This is all fine and dandy except for the fact that the vast majority of them do not carry much weight in terms of seriously getting you anywhere.
If you pay Joe Shmow three hundred dollars to teach you about Gluten free snacks, and a gluten free diet, take his test, and get the Joe Shmow certification of nutrition…all you've done is make Joe Shmow three hundred dollars richer. The certifications that actually matter, in essence actually matter because they require you to be knowledgeable of the details of nutritional science. Planning an education with a certain certification in mind is a very smart approach to be on the fast track to your future. So let's discuss a solid certification to pursue and what to look for in an academic program to help you on your way.
How To Finance A Degree In Nutrition
Bakersfield Registered Dietitian Credential (RD)
We start with this certification/credential because it will open doors for you. A registered dietitian is a credential that is well-known and respected. Registered Dietitians are sought after in Kern County hospitals and other Bakersfield healthcare facilities, school systems, cafeteria management, consulting and more. A random stranger could know all there is to know about medicine, anatomy, physiology etc., but without going to medical school and becoming an MD, that random stranger will be quite limited in his ability to practice that knowledge. Similarly in nutrition, Registered Dietitians are open to more opportunities than say someone who has read up on nutrition or even someone that earned a degree in nutritional science but stopped there. A proper dietetics license will make it easier for you when you are searching for nutritionist jobs in Bakersfield Ca. Since 1999, the nutritionist salary has climbed year over year.
Requirements and Planning
Bachelor's Degree: As discussed previously, a bachelor's degree in nutrition is a good start to the question, "How to become a Nutritionist?" This alone will set you apart from the countless enthusiasts out there that love to counsel us with sentences that usually begin with, "Well I heard that (fill in questionable counsel here) However, while you are planning your education, you might as well plan on getting one that at least sets you up for a shot at the RD credential. The education requirement for the RD is simply to obtain a bachelor's degree from an accredited college with coursework in your major approved by the Accreditation Counsel for Education in Nutrition and Dietetics (ACEND). That sounds scary but isn't really. Basically, look at the nutrition related majors at whatever Bakersfield school your are thinking about attending and do five seconds of research to see if the coursework qualifies (which it most probably will). Completion of an ACEND Supervised Practice Program: This is basically just an internship that fulfills an experience requirement for the RD credential. You will put in work hours at a health care center, community agency, food-service corporation etc. Here is a huge tip…apply to some schools that have this built into the undergraduate workflow. Can you get into one of these practice programs if your undergraduate program does not offer this internship? Absolutely. Having all these steps built into your undergraduate is just a little more convenient.
Pass the RD Exam: The Registered Dietitian exam is tough, but definitely not impossible. It's probably true that your biochemistry and anatomy tests will be more scary. So if you have made it this far you should be ready to rock this thing. Just as any standard test there are plenty of practice materials out there to help you prep. Complete Continuing Professional Education: Because there are always new discoveries in nutritional science,you are required to continue your education in the field. Nothing difficult here.
Nutritionist and Dietitian Programs in California
Nutrition, Dietetics, and Food Science at CSUN
The NDFS or Nutrition, Dietetics & Food Science program at Cal State University Northridge focuses on the application of biological, social and physical sciences to create an exceptional nutrition and foods program. The NDFS programs at the University focus on various applications, and combine the benefits of studying all these courses separately. Pattern A of the Nutrition & Dietetics program educates a lot of students regarding the knowledge of nutrition and food. This also provides information about various health issues, and prepares students about nutritional science. Students can use this knowledge to become registered nutritionists and dietitians for hospitals, private businesses, pharmaceutical companies, nursing homes, government agencies and public health agencies. Pattern B or the Food Science Area uses the study of chemistry and biology to properly understand that nature of different foods, principles underlying basic food processing, and causes of deterioration. Students in this program also focus on institutional food management. Graduates in Pattern B become food technologists and food scientists in research and development companies and quality assurance companies. Some other options include working for food service management and government agencies.
CSUN Nutritionist Coursework Details
It is worth mentioning that Undergraduates in Food Science need to participate in extensive off campus internships or placements in food industry to fulfil a wide range of requirements for FCS 494/I. It is important to understand that internships are available in product development, quality assurance, food services and other areas of study. Students need to achieve upper division status in food science. They should also have completed either FCS 401 or FCS 302. Last but not the least, they need permission from the instructor. Undergraduates in Nutrition and Dietetics, along with graduates completing their course in DPD or Didactic Program in Dietetics, need to participate in the PNC or Peer Nutrition Counseling internship. They also need to complete FCS 494/I. While studying these courses, students are able to develop skills in providing health screening, marketing nutrition services, counseling, performing nutritional assessments, documenting nutritional services, analyzing nutrition information and understanding nutrition care processes. Thus, students can choose from a wide range of career choices. Nutrition services are provided to students at the Student Recreation Center, the CSUN LWL or Living Well Lounge and the Klotz Student Health Center. The University's students even provide counseling services at different community college health centers in Ventura and LA counties. However, students need to complete FCS 402. They also need permission from the instructor.
Faculty Advisement
All students enrolling in the Nutrition, Dietetics & Food Science program receive guidance from faculty advisors. They help students choose courses that lead to a timely completion of their programs. Course selection at the University focuses on opening various opportunities for students.
California Nutrritionist and Dietitian Opportunities
There are a lot of good opportunities for internships, leaderships, networking and professionals relationships. During the course of the program, students also fulfill a fruitful academic internship and gain experience in relevant chosen careers. Graduates at Cal State University Northridge have found tremendous success in various fields. Some of these have been listed below:
Food Scientists
Registered Dietitians
Quality Control Specialists
Nutrition Consultants
Culinary Specialists
Food Service Managers
Researchers
Food Product Representatives
Restaurateurs
CSUN Dietetic Degree Contact Information
California State University, Northridge 
Family and Consumer Sciences
818-677-1200
18111 Nordhoff Street, Northridge, CA 91330
http://www.csun.edu/health-human-development/family-consumer-sciences
How To Become A Nutritionist At Cal Poly San Luis Obispo
The Different Nutrition Major Concentrations At Cal Poly
There are 3 different paths to take for Cal Poly's Nutrition major: Nutrition & Food Industries; the Cal Poly Applied Nutrition concentration: a didactic program which is accredited by ACEND, and the Nutrition Science concentration. I've written descriptions for the different Nutrition majors. If you want some additional information on the Nutrition programs at Cal Poly San Luis Obispo, they have an in-depth explanation at http://prehealth.calpoly.edu/.
Nutrition and Food Industries Concentration
Cal Poly students taking the Nutrition & Food Industry path will be focusing their studies in preparation for careers in the research & development of a wide array of food products, how regulatory and quality operations work, how communications in the food industry help with quality control, how to keep the lines of communication open between the food industry and the general public, and how to function effectively in the technical aspects of well-known multinational businesses. Those who graduate Cal Poly with a degree in Nutrition & Food Industry are in an advantageous position to go head-to-head with other prospective employees within this specialized field.
Cal Poly's Applied Nutrition Path
Cal Poly's Applied Nutrition educational path is known as the DPD (Didactic Program in Dietetics). This nutrition program will provide undergraduates with up-to-date knowledge and training to prepare the student to successfully complete the important dietetic internship which is a necessary component for becoming a Registered Dietitian. A dietetics career can be rewarding, as Registered Dietitians often work directly with clients in a medical setting. As nutrition is taken more seriously by healthcare professionals, Registered Dietitians are playing critical roles in hospitals, outpatient clinics, and in private practice.
Nutrition Science Path
Cal Poly's Nutrition Science major is generally taken by students who are planning to focus on graduate-level studies. Many of these students go into related healthcare fields such as nursing or medicine. This concentration emphasizes an educational background in life science, physical science, and nutrition. Advanced studies in fields such as molecular biology, nutritional biochemistry, and nutrition research are common with this concentration.
Cal Poly San Luis Obispo
Food Science and Nutrition Department
805-756-1111
San Luis Obispo, CA 93407
http://www.fsn.calpoly.edu/
Dietetic Internship
Once the nutritionist student completes his or her dietetic educational requirements, they must go through "Dietetic Internship" (DI) requirement. (If one has completed a CP program it is obvious that they also would have completed their Dietetic Internship program too). There are some rules and regulations that need to be followed as far as the Dietetic Internships are concerned. According the rules laid down by ACEND, the internship must be for a period of 1200 hours as far as the total length is concerned. It is therefore quite normal that almost each and every DI program lasts anything from eight to twenty four month. Further it is important that one must go for a DI study that is accredited by ACEND. It is similar to the other education programs that one must have completed and which again must have been accredited under ACEND. The programs can either be full time or part time, but at the end of the day it has to be properly supervised and must offer the student practical RD experience.
Do Research Before Choosing Dietetic Internship Programs
There are different Dietetic Internship programs and therefore the onus lies on the student to choose the right program. The program must be in line with one's career objectives as a Registered Dietitian. There are literally a number of such programs that are offered including:
Research based on clinical nutrition
Courses focusing on nutrition therapy
Courses covering communication, management of IT, nutrition for pediatrics, diets for diabetics, nutrition aimed at geriatric individuals and much more.
There are also courses which aim at nutrition plans for communities.
How The Dietetic Internship Program Works
CDR goes through a matching method using a pan-national computerized network and this method is used to assign an individual to the right DI. The system while being effective is very competitive. It calls for going through the right due diligence process so that one can find more about the last dates, policies, fee structure and other such details. ACEND also provides the students with a Dietetic Internship database which can be effectively used.
An Introduction To The VA Dietetic Internship Program
All the training programs of VA dietetics are fully accredited by ACEND (Accreditation Council for Education in Nutrition and Dietetics). It's a part of the VA Nutrition and Food Service Program.
Why Train at the VA?
As you take a look at the programs offered, you'll find out that each of the different programs provides a unique learning experience with highly competent registered dietitians, nutritionists, and other health care providers. Although each program is unique, there're some things that we all have in common:
Their programs dietetic internship programs to become a dietitian offer top notch educational experiences in highly reputable teaching hospitals to prepare the entry level dietitians so that they can be able to take on a wide variety of positions in field of dietetics. The VA Healthcare system was recognized for offering high quality health care as well as having the most modern computerized medical chart system in the U.S.
Only United States Citizens are eligible to apply for the VA Dietetic Internship Programs
The patient population consists of veterans. The population of veterans is approximately 91 percent male and 9 percent female. Each of the dietetic internship sites also offers opportunities to work with non-veteran women, children and men through affiliate rotation sites in their corresponding communities.
There's NO APPLICATION FEE for any of the internship programs offered by VA dietetic internship programs.
For those seeking to become a nutritionist in California, the Veterans Affairs Hospital in Los Angeles offers one of the most comprehensive dietetic internships available.
All the internship programs of VA dietetic pay a no strings attached stipend for the duration of the internship. Different geographical locations have different stipends.
Although employment for the VA ISN'T compulsory upon graduation, many interns find out that they would really love the opportunity to work for the highly esteemed VA healthcare system after graduation. With one hundred and fifty three medical centers across the United States, abundant employment opportunities exist.
The first-time pass rate for all the VA dietetic internship programs ranges from 97 percent to 100 percent.
All the VA dietetic internships are taking part in DICAS. The Programs have different lengths and some offer a master's degree.
For more information on the Veterans Affairs Dietetic Internship Program, Click Here
Dietetic Internships In The California State Hospital System
Students who need to complete their ACEND dietetic internship program requirements in California will learn more about what pertains to quality and professional practices in the administration of foods in facilities such as schools and hospitals, community improved nutrition and clinical dietetics. It is through access to hospitals funded by the State of California(California State Hospitals) that dietitian & nutritionist students are able to meet ACEND requirements and also acquire unique experiences and learning opportunities that help in the treatment of forensic, psychiatric individuals. Publicly funded hospitals & clinics offer the best platform for all students who have graduated with a degree in nutrition or dietetics to help them gain in-depth knowledge in developing practical skills and working in different affiliations that complement all of our programs. California has a membership with San Gorgonio Memorial Hospital, Arrowhead Regional Medical Center, California Prison Health Care Systems, Fairview Developmental Center and the Diabetes Care Center. The California Dietetic Internship program also involves San Bernardino Public Health Department and San Bernardino City Unified School District. Dietetic Interns are taught to nurture individual goals that will help them in accomplishing each of their tasks.
Administrative Dietetic Internship
This type of dietetic intern program seeks to offer interns the knowledge they need in familiarizing themselves with their responsibilities and roles of the main levels of the management of food service in schools and hospitals. It also offers them the necessary expertise in cooking various meals and services as well. This type of learning has been facilitated by the use of oral projects and written assignments that meet the practical objectives of the department. Experience in food service includes exposure to menu planning, procurement, serving skills and methods, controls of cost and personnel management. Interns are offered the great opportunities of time management, coordination, planning ahead and finally critical thinking. Skills acquired include offer one the chance to work without supervisors by following the step-by-step knowledge learned.
Clinical Dietetics
The Clinical Dietetic internship in California State Hospitals provides skilled practical training in the field of nutritional care as well as nutritional diagnosis, assessment, intervention, evaluations and monitoring. Nutritionist interns are allowed to participate actively in interdisciplinary meetings and client education. The trainers offer all interns the best clinical experiences that touch on sub-acute, long-term and acute care in unique settings like development disability, medical mental health, and the prisons health care. This type of rotation is perfect in providing the best type of experience in renal, cardiology, diabetes, nutritional support, HIV/AIDS, GI disorders, wound healing, oncology, geriatrics, critical care, substance abuse, surgical pediatrics or NICU and geriatrics. Interns improve their skills by going though oral case studies, writing assignments and staff reprieve in an effort geared towards improving nutritional standards in such settings.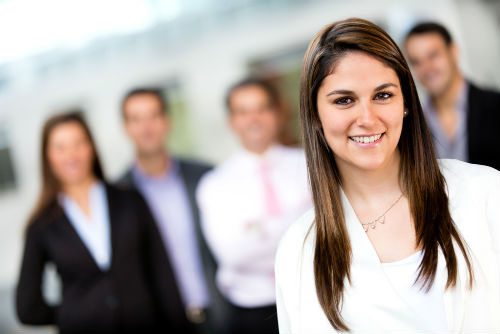 Community Dietetics
Community dietetics helps dietetic interns to focus on understanding major roles of dietitians in this special field. They get the best experiences in outpatient programs in a clinic as well as the public Health WIC and primary care clinics. They help clients in prenatal clinics, infants and children who come from humble backgrounds. The RD services are developed for Senior Nutritional programs through the Department of aging to offer the excellent nutrition and activities to disabled children; food security, which helps in food acquisition through food pantries and community food banks. This is an exercise that greatly meets the needs of patients who need to start eating vegetables and fruits. It also helps them improve on their physical exercises. Here, learning is usually facilitated by majority of written assignments.
Supervised practice
Supervised practices are mandated and divided as:
Orientation: Takes 2 weeks
Medical Nutrition Therapies: Runs for 25 weeks
Hospital Food-service: Approximately 6 weeks
School Food-service: Approximately 4 weeks
Community Nutrition service: Approximately 3 weeks
Staff Relief: Approximately 5 weeks
Dietetic Internship At Clinica Sierra Vista In Bakersfield Ca
The Philosophy & Mission of the Dietetic Internship
Clinica Sierra Vista is a nonprofit, private organization currently operating 30 health centers to serve the communities in Inyo, Fresno, and Kern Counties in California. Clinica Sierra Vista offers a large array of services, such as the WIC (Women, Infants and Children) program, HIV testing & counseling, dental services, treach programs, health education, prenatal care, and nutritional counseling & assistance, and medical care. The services of Women, Infants and Children remain targeted to those who are medically under-served, as well as low income individuals & families. The mission of the Clinica Sierra Vista (CSV) dietetic internship is to maintain the capacity to provide a thorough and comprehensive program that will train and prepare students for careers as Registered Dietitians (RD's) to ensure the program participants have the tools necessary to reach their professional potential, and to continue to provide the community with the needed Registered Dietitians. The main emphasis of the dietetic internship at Clinica Sierra Vista focuses on the areas of public health and community nutritionist services.
Clinica Sierra Vista Dietetic Internship Program Goals
The program goals are:
To supply all internship participants with the tools necessary to graduate a minimum of 80% of all enrolled students, for the main purpose of increasing the amount of dietetic interns who become eligible for the Registered Dietitian Examination
To professionally and competently administer a supervised, community-focused dietetic internship program that will have an end result of having community oriented, culturally competent entry level nutritionists who will be capable of meeting the nutritional needs of Bakersfield, as well as the rest of Kern County.
To maintain an 80% or higher 1st time passing rate on the Registered Dietitian Examination for the Clinica Sierra Vista dietetic interns, for the purpose of increasing the number of Registered Dietitians in Kern County
Dietetic Internship Program Information
The supervised didactic and practice components are designed to enable students to properly utilize the techniques, skills, and knowledge that are necessary to work competently within the local Kern County and Bakersfield communities to improve the availability and quality of nutritional services and food to all residents. Dietetic interns who successfully pass the program will:
Be eligible and prepared to take and pass the Registration Exam for Dietitians
Successfully acquire the abilities, skills, and knowledge in all dietetics areas for entry level employment
Possess an in-depth overview of public health programs and community nutrition
Program Length:
52 weeks: January through December (12 months)
24 hours every week – Part time
Total Hours: 1,470

1,280 Practice hours (All hours are supervised)

30 Conference Hours

160 Classroom hours
Observed Holidays:
New Year's Day
Christmas
Thanksgiving
Labor Day
Independence Day
Memorial Day
Clinical Dietetic Rotations:
Clinical Nutritional Therapy
Seminars/Conferences
Management and Administration
Health Promotion/Community Nutrition
Food Service Management/Food Service
Requirements for Dietetic Internship Program Completion:
The internship program participants need to achieve a minimum score of 3.0 or higher out of a 5.0 score on every preceptor evaluation which assesses management and interpersonal skills
A score of at least 75% on all assignments, projects, and tests
Dietetic program participants must meet all required competencies and meet all standards at least 80% overall
Admission Requirements:
Bachelor's Degree and a minimum GPA of 2.8
Successfully complete an ACEND (Accreditation Council for Education in Nutrition and Dietetics)-approved Didactic Program in Dietetics (this must be documented by a Verification Statement from ACEND)
At least 6 month of Current Clinica Sierra Vista employment (Clinica Sierra Vista employees who have been employed for a period longer than 24 months will be given preference).
Updated classes may be required if the individual applying for the Clinica Sierra Vista dietetic internship program has graduated over 3 years ago.
Life experience, volunteer, or work within a diverse population and bilingual skills
Once chosen, the dietetic intern will need to turn in a completed physical exam form, which ensures the intern has health level status that is acceptable. TB testing, background check, and a drug screening is required during the Clinica Sierra Vista dietetic internship program. Proper immunizations are required each rotation. After successful completion of the internship, interns must contract with Clinica Sierra Vista for 36 months.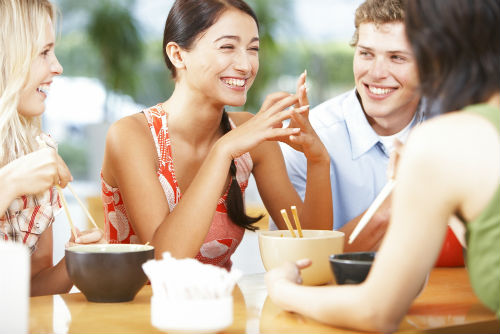 Other Paths
Becoming a Registered Dietitian in Bakersfield Ca is not the only path that lies before you as you try to answer how to become a nutritionist. It is just a credential that will help you to establish credibility. There are other credentials that are more advanced, there are certifications that are particular to a certain niche in nutrition, and there are plenty of entrepreneurial opportunities that really don't require a formal anything to be successful. Check out our blog for specifics on all of these and more!
Nutritionist Salary and Other Job Statistics
How much salary should you be earning?
A nutritionist salary is sometimes more than enough reason for people to get interested in the dietetic career, and these people have good reasons to. Times are hard, and you might want to consider the pay before you accept a job offer. Do you want to be a nutritionist, or are you planning to accept a job offer? Learning the average nutritionist salary is very important, and you might need to learn about some job statistics for you to get a good idea on how much you'll earn from the job.
Nutritionist Salary: How Much Would You Earn on Average?
Every year, more and more nutritionists come into the industry, and the salary is one of the reasons. And why wouldn't they? On average, a nutritionist could earn as little as $34,700 and as much as $61,800 every year. Some nutritionists could also receive bonuses of more than $6,000, making up for a total pay of at least $35,900 and at most $67,000. Nutritionists should be registered, as there are very few institutions that would hire a nutritionist who have no registered credentials. Registered nutritionists also have a higher starting salary than those very few who aren't. A registered nutritionist salary is at its lowest at $34,200, and this is a non-registered nutritionist salary with its yearly bonus.
Nutritionist Salary: The Highest-Paying States and Other Job Statistics
And of course, a nutritionist would want to be in a state where her/his skills are considered much more valuable. However, there are those nutritionists who would want to be paid the highest that they could be too. California is home to the highest-paid dietitians and nutritionists, paying them as much as $75,500 every year, but it is also home to the lowest-paid nutritionists too, paying some of them as little as $27,800. If you want to make it big in this state, you should consider getting certifications that could let you up the game, as well as skills that could make you stand out better than many other nutritionists. If you like to keep it safe, Florida, Texas and Pennsylvania would be good places for you to work. Nutritionists who work in Florida have a salary range of $34,400 to $62,800. Dietitians in Texas make as little as $34,400 and as much as $60,300. If you want to have a higher starting salary, an average Pennsylvania dietitian position offers starting salaries of $37,100 every year. However, the most that they have given to nutritionists have been around $58,500. A nutritionist salary might also depend on the years that he has spent on the job. On average, at least 40% of nutritionists would have stayed on their jobs for around 1 to 4 years, and more than 10% of all nutritionists would spend more than 20 years of their life being one. In 1 to 4 years, a nutritionist could have $33,200 to $53,200. However, those who have spend 20 or more than 20 years on the job could easily get a salary of $39,600 to $81,200.
Nutritionist Salary: Other Factors That Could Affect Your Salary
There are many factors which could affect your nutritionist salary, and it isn't only about the place where you choose to work. More than 90% of all nutritionists are female, and they generally make less than male nutritionists, though the difference is barely noticeable. Different degrees would lead to different nutritionists' salaries, and different companies would give different salaries, bonuses and benefits too. A nutritionist's work is very valuable, especially because they deal with health, food and nutrition. But all in all, skills and credentials are the biggest factors that could affect a nutritionist salary.
How To Become a Nutritionist – Some Helpful Tips
The main job of a nutritionist is to help people maintain a healthy eating lifestyle.
If you want to become a nutritionist in the future, it is advisable to start as early as possible. Nutritionists are required to take classes every five years even after completing the course and acquiring a license. A proper preparation for this field of career will help you to become a competent and reliable nutritionist.
Become A Nutritionist Tips:
If you're still in high school, don't ignore your subjects in Science, especially the lessons about biology, psychology and chemistry. To become a nutritionist, you must have enough background study about science as this will be included on the future training.
Study the difference between a dietitian and nutritionist. Many people are confusing the two terms as both career functions on the same field. The nutritionist title can be earned in a shorter period of training. Sometimes the training can last for as short as six months. But to become a dietitian, you have to take up a degree course on a university which can take up to four years including two years of internship. If you're having second thoughts about pursuing this career, you can start as a nutritionist and go back to school for the dietitian degree when you have finally decided.
A bachelor's degree in nutritional sciences is what you have to take up in college if you want to learn how to become a nutritionist. The internship will take place near the end of graduation or in some cases, it comes after that. One thing you have to make sure of before entering the college is the school's accreditation on American Dietetics Association (ADA). This is where your certification will depend. If the school is not accredited then that means no health companies will ever accept you to work for them.
For you to become a nutritionist professionally you have to take up an examination provided by The Commission on Dietetic Registration or CDR. CDR is the main agency that provides certification to every individual who wants to become a nutritionist/dietitian. Remember that you should take the exam seriously because you can't practice legally until you pass the exam. Licensing must be maintained yearly and it costs between $200 and $300.
For the first few months of your initial practice as a licensed dietitian nutritionist, you have to be prepared in working with some other healthcare professionals. As a licensed dietitian nutritionist, you are now allowed to work in different health agencies wherever you like. You can become a nutritionist at hospitals, nursing homes and even at food manufacturing companies.
Become A Nutritionist – Additional Reminders:
Some universities require a practicum which means that you have to work for a couple of months or more while you're still studying.
Requirements for obtaining a license will vary from state to state. If you plan to become a dietitian nutritionist in another state, make sure to gather all the information regarding the licensing requirement of that particular state of your choice.
Don't forget that you are required to study every five years to maintain your license. So make sure you set aside enough time to give you the freedom to become a nutritionist while studying at the same time.
Don't be scared if it turns out that the internship you applied for doesn't match your skill or specialization. This happens all the time to a student who wants to become a dietitian nutritionist. Always remember that you can re-apply at other internships as long as you want to. However, to avoid such incidents, you have to study the vacancy carefully before jumping right away to the internship opportunity.
Top 5 Metabolic Enhancers- Jumpstart your Metabolism
Green Tea– Contains ECGC a potent thermodynamic enhancer helping melt off pounds while packing a super anti-oxidant punch helping keep Cancer and other diseases from presenting. Be sure to steep your tea for 5 minutes to get all the good stuff into the cup and it's not a bad idea to use 2 tea bags to be sure. Flavor with a lemon if you like but try not to add sugar. Drink at least 2 big cups a day and more if you want more metabolic kick. Cheers! Lecithin- This potent fat burner is found in Oatmeal and Eggs It can also be purchased as a supplement. It has the added benefits of being a great anti-oxidant and helping support healthy brain function. Add an egg (the whole thing!) and a cup of steel cut oats to your morning routine to give you a great boost and energetic start for your day.
Sea Kelp– Supports the Thyroid Gland with a great source of Iodine. The Thryoid gland takes sugar from the body and converts it to heat keeping the body at 98.6 degrees. Iodine helps fuel this metabolic machine. It seems that every third women who comes into my office is on or has been told they need to take a synthetic version of Thryoid Hormone and that is a life sentence. Get your kelp early in life and avoid the pressure of popping pills.
Water– I mention water and it's huge contribution to phenomenal health everyday. Drinking AT LEAST 1/2 your body weight in ounces will propel your metabolism and help your body normalize it's fat within months. Up your dose past the minimum quota and watch your energy and motivation sore and your love handles slowly disappear. It takes about six months of consistent water intake to see the dramatic results but in just a few short weeks you should start to feel awesome!
Superfoods– Superfoods contain potent antioxidants and alkaline boosters to help the body rid it's toxins from fats and help cells function optimally. Eat these foods and watch fat blast away and healthy vitality explode bringing out a youthful glow in that baby soft skin of yours. Here are some superfoods you should incorporate weekly if not daily into your diet. Wheatgrass, Spirulina, Blueberries, Acai Fruit, Gogi Berries, Noni Juice and Grapefruits. Hit your natural healthfood supermarket or CO-OP and pick some of these up today and start living vital.
What to Avoid– Genetically Modified foods, Trans Fats in the form of hydrogenated oils and subsequent products, refined carbohydrates like potatoes, white bread and white sugar. All of these dumb down your nervous system and slow metabolism. There you have the FAB 5 for Fat Loss! Make them part of your everyday. This is especially if you have Celiac Disease.
Nutritionists Learning About Water
Everyday in nutritionist classes the importance of water has become a mantra. We hear so much about how our body is made primarily of water and that we need to drink lots. What is lots? Some say 8 cups a day, others say 64 ounces a day, some say just keep drinking until your urine is clear. Well I'd have to agree the closest with the latter, but how do you get there without inspecting your urine constantly? Here is the simple formula to follow in relation to water: Drink 1/2 Your body weight in ounces every day. Therefore if you weigh 100 lbs, you should drink 50 ounces of water. In addition to that for any beverage you drink that isn't water you need to drink that much more water. For example, if you have a 20 ounce cup of coffee in the morning you must add 20 more ounces of water to your daily quota. THIS GOES FOR ANY BEVERAGE THAT ISN'T WATER. Tips: Be sure to get at least half that quota down before noon so that you're not up all night. Carry a water bottle with you and calculate how many fill-ups you need to meet each day. Never say "I should drink more water" or "I will drink more water". What is more? Define exactly how much your body needs and do it! Add a lemon or lime to your bottle for flavor. Try to drink out of a bottle that is made of glass or a SIGG water bottle Drink only mineral or sparkling water, distilled water is useless for your body. Benefits:
Aids your body by promoting alkalinity
Helps quench hunger cravings, most hunger cravings are really signs of dehydration.
Promotes elasticity and turgor (fullness) of the skin keeping you wrinkle free!
Rids your body of toxins
Increases Energy Levels (Your cell's energy and growth is dependent on the electrons it gets from water)
Increases Physical and Mental Performance
So get up and out of your seat, calculate your daily quota and fill up! The more consistent you make this healthy habit the more your body will thank you. You'll find that your nervous system learns how to use the water more efficiently as the weeks go by.
A Student Nutritionist's Guide To Alkalinity
If you listen to one thing as you study to become a nutritionist, if you take one piece of advice, it's this! The power of creating an alkaline environment in your body can be the difference between poor health and amazing vitality! The pH of the blood should be 7.63.  An alkaline environment is where cells thrive and have the best potential to regenerate and complete their cycle.  Acid environments, are those created by diets loaded with protein (Atkins, American), highly refined carbohydrates, sugar and processed foods. So it's simple acid kills cells and the opposite, alkalinity lets cells grow and do their thing. The more acid we have in our bodies also promotes fat tissue to stick around because it buffers acid.  Acid in the body is also associated with osteoporosis and kidney stones.  If the body is acidic it will excrete calcium from the bones to create it's own version of TUMS.  The problem is that other than depleting your bodies bone density free calcium gets stuck in the sinuses of your kidneys and now you have a calcium oxolate stone, the most common kind of kidney stone. Do you want the secret to alkalinity?  Ok it's easy.
Drink loads of pure undistilled water.  Half your body weight in ounces per day.  For every ounce of coffee, juice or tea you drink, you must drink that much more water. ½ body weight in ounces  eg. 100lb girl would drink 50 ounces of water
Eat loads of fresh organic fruits and vegetables.  Many Dietitian Students go organic and join a coop or door to door organic delivery (every cool city has one) where the money you spend stays in the community with supporting local farmers.
Go Green! Take a greens supplement every morning on an empty stomach and periodically throughout the day.  Student nutritionists often take Greens from Chiropractors Blend.  It is the best one I could find it contains: loads of fiber; the green power of spirulina, barley juice, wheat grass; the digestive powers of bromelain, papain, amylase and probiotics; the detoxifying powers of beet juice, milk thistle, green tea and loads more.
Stay away from processed sugars, excessive meats, aspartame and other harsh chemicals, and refined grains.  (This means put the soda can down, in fact throw it far away!)
If you follow these simple steps as you study the finer points of nutrition, you can protect your body from aging, cancer, sickness and disease. Don't wait till you start having symptoms, start the GREEN REVOLUTION today!
What A Nutritionist Student Learns About Diabetes
So here's the skinny on Diabetes.  Medicine can't cure it! There is no physiological reason to give a type II diabetic (95% of all diabetes) insulin yet it happens every day.  1 out of every 3 Americans have this unnecessary condition.  It is the most easily preventable illness next to heart disease.  Students pursuing knowledge on how to become a nutritionist often see this in clinics and every day physicians see to it that it is controlled and for the most part cured without the use of pharmaceuticals.  Diet and exercise doesn't fail.  Drug companies have marketed so well over the past 50 years and created a subliminal feeling that diet and exercise can fail so that they can generated profits of 7.8 billion dollars a year. Let's look at a diet schedule for diabetics that can dramatically change blood sugar levels and if combined with the correct supplements can allow the pancreas to regenerate and repair and return to it's innate abilities. The American Diabetes Association recommendations for healthy eating is terribly flawed telling patients that whole grains are healthy for them.  They prescribe a diet regimen that would be just great for a non diabetic.  When someone has drastically mistreated their body and become diabetic they have to take drastic measures to return to normal.  So let's get healthy! Protein blocks insulin production and stimulates glucagon production.  Glucagon is the other hormone secreted by the pancreas.  It is responsible for breaking down fats for use as energy by the body.  Therefore a protein diet would be logical.  This doesn't mean adopting an Atkins diet in where meat is eating in excess.  This does mean eating legumes, nuts, poultry and fish in descending order.  Fiber is also important and should be from predominantly vegetables and fruits.  Diabetics have a concern with eating fruit because of the "sugar" but have no problem eating candy bars and other processed foods and drinking cola.  Fruit is a great way to gain essential nutrition and promote and alkaline environment for cellular metabolism. Read more about what dietetic students learn about diabetes and hypogycemia….
How to Become a Nutritionist in California
Nutritionists in California help the public understand & appreciate the nutritional value certain foods have to offer. California nutritionists are employed in many different settings. In California, a nutritionist is often referred to as a dietitian, although there IS a difference. Aside from several educational requirements, a person attempting to become a nutritionist must meet other professional benchmarks to be recognized as a dietitian or nutritionist.
First Step: The first step on how to become a nutritionist in California is to earn a Bachelor's degree in a dietetics or food related area of study from a nationally accredited school. Degrees that would count towards a nutritionist designation includes classes in subjects such as psychology, physiology, nutrition, microbiology, food service management, dietary therapy, biochemistry, & biology. It is always helpful if you already know what kind of nutritional setting you're planning on working in, because many California Universities have programs that are targeted for specific nutritional work environments.
Second Step: The second step in becoming a nutritionist in California is to finish a Dietetic Internship that includes supervised training. Although the actual amount of hours many vary a bit from program to program, the minimum amount to become licensed by a national accrediting agency will stay the same. This dietetic internship is absolutely necessary, because it gives the nutritionist student the chance to take the concepts learned in the classroom into practice in a hands-on setting.
Third Step: The third step is to pass a national exam that will ensure you've reached a competency level decided by the CDR (Commission on Dietetic Registration). According to the CDR, California is not a restrictive State for the educational requirements for a nutritionist. Nutritionists in California do not have to obtain an actual license to call themselves a "nutritionist". The term "dietitan", however, is a legally protected term. That means that anyone who refers to themselves as a "Registered Dietitian" must meet the licensing requirements.
Fourth Step: The last step on how to become a nutritionist in California is to show proof that you have completed your dietetic-related degree, and your CDR national license. Future employers will want actual confirmation to ensure your abilities & skills are what they are looking for. In California, most hospitals want their new employee to be an actual "Registered Dietitian", licensed by the Commission on Dietetic Registration.
What is Type 1 Diabetes
In order the understand what Type 1 diabetes is we need to examine and understand some basic concepts of how the body functions when healthy.
First the human body is a remarkable machine capable of functioning well in the course of a person's lifetime. If the body remains healthy and can maintain its own homeostasis (the body's ability to maintain its own internal balance), the person can lead a healthy productive life free of illness or disease. When illness or disease does occur the body's homeostasis is out of balance. Such is the case with diabetes ,a disease that destroys and disables more lives each year especially in the United States. There are three types of diabetes but we shall examine the least common and most dangerous of the three and that is Type 1 diabetes. Type 1 diabetes or juvenile diabetes is in a class commonly called – Diabetes Mellitus which means excessive sweet urine or the medical term-glycosuria. This disease occurs in children and young adults afflicting between 5 to 10% of the population of the United States and is projected to rise substantially in the coming years. Symptoms include: increased constant thirst, frequent urination, and weight loss. In diabetes people are unable to use the glucose in the foods they eat for energy. This glucose accumulates in the bloodstream eventually damaging the organs of the heart, kidneys, eyes, and nerves. This is an autoimmune disease meaning the immune system of the body is not functioning. This is caused by a loss of insulin (the hormone that regulates energy and glucose metabolism in the body. Insulin causes cells in the liver, muscles, and fat tissues to take up glucose which is a simple sugar or carbohydrate from the blood and stores it as glycogen (energy) in the liver and muscles). This loss of insulin means that the beta cells (cells that make and release insulin the hormone that controls the level of glucose in the blood of the islets of Langerhans (the regions of the pancreas that controls the hormone producing cells) is leading to insulin deficiency. The deficiency of the beta cells in the pancreas are allowing the T-cells (white blood cells that regulate and remove harmful pathogens from the blood and help in the maturation of B cells into plasma cells) to attack the beta cells. Without proper insulin, the body cannot use sugar and fat and therefore the energy the cells, tissues, and organs need to function are deprived of this energy. Like all types of diabetes, this is a chronic disease that if untreated can lead to devastating disabilities and death.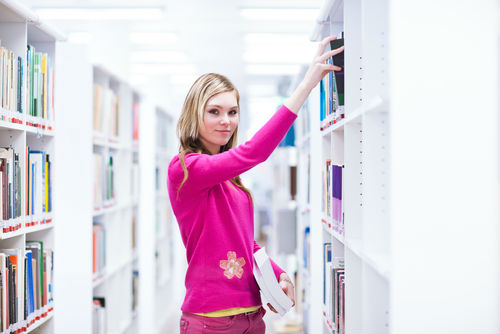 Treatment for Type 1 Diabetes
Treatment for Type 1 diabetes includes regular insulin injections and constant regular monitoring of blood glucose levels. This is a disease that cannot be cured but only watched and controlled. With proper continuing monitoring and treatment patient's can live normal, healthy, productive lives. But there is one problem and that is the symptoms of diabetes are a lot of times ignored and about one-third of patients do not get diagnosed in time to prevent serious health consequences. This is leading to health professionals classifying diabetes as an epidemic that will only continue to grow in the years to come unless more preventive measures, education, and new treatment methods are developed.

What is Type 2 Diabetes
Diabetes is a disease in which the body either fails to produce insulin or the body does not use the insulin properly. Ideally, our bodies break down what we digest and turn the sugars and starches into glucose. This glucose uses insulin to give us energy. Without insulin, the glucose builds up in our blood and causes complications and damage within our body. Type 2 diabetes is the result of when the body produces insulin, but it is not used properly. It is the most common form of diabetes and may even be the most preventable. While age or family history of the disease cannot be changed, major factors such as unhealthy eating habits and lack of exercise can be changed and ultimately reduce a person's risk for developing complications associated with type 2 diabetes. Other risk factors for type 2 diabetes can include ethnicity. In the United States, African Americans and Mexican Americans appear to be among those at highest risk. However, some go undiagnosed until it is too late. Recognizing signs of diabetes and being screened are keys to catching the disease and properly managing it. It has been recommended that those at risk be screened starting at age 30 as an estimated one-third of the diabetic population does not know they have the disease. Along with being screened, people can watch out for warning signs such as extreme thirst or hunger that cannot be satisfied, frequent urination, headaches, dry mouth, and blurred vision. While rare, some people effected by type 2 diabetes experience fainting or loss of consciousness. Some diabetic sufferers remain undiagnosed until damage has been done to the body. This damage can be in the form of heart disease, nerve damage, stroke, vision problems, kidney failure, and the list goes on. Upon speaking with a physician regarding any symptoms that a person may have, the physician may want to check the person's blood glucose levels to determine if the person may have diabetes. If the physician requests a fasting glucose test, the patient will be required to not eat or drink anything for eight hours prior to the test. A small amount of blood is then drawn after the patient has fasted, and the glucose level is then checked. The amount of glucose is measure in milligrams per deciliter, and a normal fasting glucose level is typically between 70-100 mg/dL. If two or more separate tests are performed, and the glucose level is 126 mg/dL or greater, a diagnosis of diabetes can usually be made. Another test that may be performed does not require fasting. It is called the casual plasma glucose test. Just like the fasting test, a sample of blood is taken and the glucose level is tested. Since no fasting is required, the glucose level may be higher. If separate tests are performed with results indicating glucose levels of 200 mg/dL or higher, the person may have diabetes. While type 2 diabetes does require lifestyle changes and proper management, it does not mean that someone with the disease cannot live a long, happy life. Monitoring glucose levels daily as well as healthy dieting and exercise can reduce complications associated with diabetes.
Gestational Diabetes
Gestational diabetes is a form of diabetes which occurs during pregnancy. A woman's body goes through many changes during a pregnancy. One of these changes can be the way the body processes glucose. Individuals receive their main source of fuel from glucose. As students discovering how to become a nutritionist will learn, gestational diabetes can cause harm to an unborn child. Most women are diagnosed during their 28 week of pregnancy. Gestational diabetes is less likely to cause harm to a pregnant mother. A mother produces high levels of glucose in her body with gestational diabetes, and will unable to absorb it fast enough. Gestational diabetes is a serious medical conditional, and will need the proper treatment from a health care provider. Those who are more likely to develop gestational diabetes are those who are overweight, have had large births prior to their pregnancy, and have a family history of the condition. The condition can be managed through eating healthy foods and exercising. Some individuals may require medication treatment. Most women's glucose levels will return to normal after their pregnancy. However, most women who develop gestational diabetes are more likely to develop type 2 diabetes later in life. Most women that acquire gestational diabetes may not have any symptoms. Those who do have symptoms may notice an increase of being thirsty, or they may have to urinate more frequently. Urination occurs even if a woman has not taken in a significant amount of fluid. It is recommended that individuals who are trying to get pregnant should get medical attention before the pregnancy. Early detection of gestational diabetes can prevent severe health care problems in the future. Problems that occur during gestational diabetes that could occur are Pre-eclampsia and breathing problems with baby. Mothers who are diagnosed with the condition will be monitored throughout their pregnancy. Mother's glucose levels will need to be monitored closely. Some individuals can purchase a glucose meter; this meter can be used for mothers to monitor their glucose levels at home. Individuals taken medication to treat gestational diabetes will also have to monitor their glucose level to keep their sugar from dropping too low. There are a lot of symptoms individuals will have to look for with low blood sugar such as, shakiness, losing consciousness, paleness and extreme hunger. Untreated diabetes can cause a very unhealthy baby. The condition associated with gestational diabetes in babies is known as macrosomia. Some refer to macrosomia as "fat" baby. These babies can grow uncontrollable in weight. Some babies have been known to weigh as much as 14pounds at birth. Gestational pregnancies can result in an emergency c-section. It depends upon how large the baby is measuring. Babies with the condition have a lot of illnesses of their own. Babies who are affected by gestational diabetes are more likely to get type 2 diabetes. Gestational diabetes should be treated as a serious medical condition. Women who suspect they may be at risk for having the condition should be tested by their health care provider. Only a health care provider can make the proper diagnosis, and decide what form of treatment a pregnant mom will need.   Here is what you should avoid:
Processed foods Any food that contain genetically modified ingredients, artificial sweeteners, artificial flavors or anything you cannot pronounce.
Starches and grains Pasta, Potatoes, Breads, Cereals and anything with gluten content.
Juices and soft drinks (Water and teas are the only beverage juice is a waste of energy they usually contain processed sugars and artificial sweeteners)
Here is what you should upload into your life:
Vegetables Fiber and Alkalinity are some of the greatest benefits of veggies.  Order organic to your doorstep if you can it's cheap and it forces you to take advantage of some amazing variety.  Go green! Green leafy veggies have so much nutrition like calcium and iron as well as tons of antioxidant power.  I like swiss chard, kale, collard greens, green beans, peppers and spinach.  A great substitute for lettuce in salads is baby spinach.  Remember that potatoes ARE NOT VEGGIES.  Ok, maybe by definition but a nutritional breakdown suggests that they fit much better with pasta, white bread and white rice so leave them alone!  Uploading veggies as part of every meal and snack plus substituting with a "Greens" nutritional supplement mix will allow the body to maintain an alkaline environment which will allow the body's cells to repair and regenerate.
Legumes A great source of fiber and protein.
This list includes:
Adzuki Beans
Black Beans
Black-eyed peas
Broad Beans (Fava Beans)
Butter Beans
Calico Beans
Cannellini Beans
Chickpeas (Garbanzo Beans)
Edamame
Great Northern Beans
Italian Beans
Kidney Beans
Lentils
Lima Beans
Mung Beans
Navy Beans
Pinto Beans
Soy Beans including black soy beans
Split Peas
What Dietetic Students Learn About Acute Coronary Syndrome
What Dietetic Students Learn About Wolf Parkinson White Syndrome
Wow! Look at all this variety. In Eastern and European countries these are staples and those countries have a dramatically lower incidence of disease.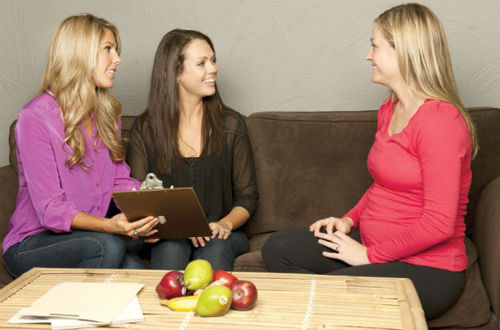 Nuts Yes you can be nuts over nuts! Raw nuts be them almonds, pastacios, cashews, peanuts, walnuts, pecans and all the rest.  Almonds are my favorite and contain the most nutrient-bang for you buck with the most protein, calcium (yes calcium!), B vitamins, magnesium, phosphorus, and potassium to name a few.  So have raw  nuts handy as a snack in between meals and for dessert.
Poultry and Fish If you look at most healthy countries dinner plates meat is a garnish. It is prepared with utmost care and flavor to savor but it doesn't make up the bulk of the plate. So eat meat just don't load up on it. Cook your meats with healthy oils like olive, canola and coconut oils and flavor them with light kosher salt, pepper and spices like paprika, cayenne, tumeric and herbs like fresh oregano, basil and rosemary.
Fruits Dietitians are tired of hearing diabetic patients say they can't eat fruits because of sugar while they throw artificial sweeteners and processed foods down the hatch. Real organic fruit is full of fiber, antioxidants and nutrition that is excellent for the body while not raising blood sugar levels through the roof. Stick to powerful and easy fruits that aren't too acidic like apples, blue berries, bananas and pomegranites.
Supplementation This is another key to helping the body regenerate. Chromium picolinate, alpha-lipoic acid, vanadyl sulphate and a green complex a few to consider. Be sure to consult your chiropractic or naturopathic physician regarding the right choices and dosages for you. Many people who are on a gluten free diet often take these supplements. There you have it. Follow this plan and watch your life change and your health flourish exponentially. Pick a date on the calendar to get started. Get all the ingredients leading up that date, throw away everything that doesn't fit in with this scheme of health so that you are not tempted by unhealthy twinkies and away you go!
How Nutritionists teach their clients how to eat properly
We often hear about the benefits of eating right. Why we should eat some foods, and avoid others. The truth is that nutrition is the start of good health, but it's not the final destination. True wellness recognizes the powerful links between the mind, body and spirit. A deficiency in one area causes an imbalance in all the others. In order to achieve complete success, you need to work on all three aspects simultaneously. Nutritionist students will give you a concrete example of the importance of total balance. If you are attempting to lose weight and you are making some progress, if you don't have supportive people in your life and healthy relationships or are spiritually unbalanced without the added support, you may find yourself making up for these deficiencies by overeating or eating more of the wrong foods, putting you right back where you began. Students pursuing a career in dietetics are trained to teach these nutritional guidelines.
Basic dietary knowledge learned by those studying how to become a nutritionist
Food and water are two of the basic necessities of life. Unfortunately, although they are both generally in abundance, many people today do not feel very alive and lack the energy and good feeling of optimal health. This is because we are eating dead, processed, chemical laden, genetically altered and irradiated food. At a time in man's history when we have more knowledge and technology than ever before, when we would expect to have better food quality than ever before, the sad reality is that we are overfed and undernourished at the same time. It is very clear that basic nutritional information would help us to overcome health imbalances and feel alive again. By taking the dietary classes to become a nutritional consultant, students can become is a life line to those who have the courage to reach out for it.
How to Become a nutritionist focused on holistic dietary guidelines
Holistic nutrition is a concept involving all of physical, mental, emotional, spiritual well-being conditions combined with effects of foods on the human body. Because nutritional education is more than just learning about food and because a diet offers only a temporary relief. Holistic nutrition offers a slowly change on life style, giving time to the cells of the human body to get use to the new situation and finally accepting it as part of oneself. Holistic nutrition considers thoughts as part of the nutritional world feeding our emotions and well-being. Holistic nutrition creates a synergetic balance between our two universes: our relation with ourselves and our relation with the others and mother nature.
Getting Counsel and Advice from a Nutritionist in California
If you need some diet changes or you require some recommendations on the right amount of calories to take, a visit to a nutritionist is necessary. Generally, nutrition is part of getting a healthy body and it involves supplying your body with appropriate nutrients to get to that level of great functioning. To help you, nutritionists deal with nutrition and diet. They also determine how these affect the state of your health, the disease process and the development of deficiencies. This can enable them to make specific diet plans which will enhance the individual's quality lifestyle and promote better food selection. In finding a student nutritionist, you have different resources to use that can help hasten your search. But of course, you need to know that the ideal nutritionist is someone who is licensed and has completed the coursework with effective internship to boot. You can assess these qualifications by looking for a couple of names in your local papers and search for more additional info online. You can also ask for great recommendations from your family and peers who, at one point, may have used the services of a good nutritionist in town. Moreover, you may ask for referrals from your doctor and shortlist them for so that you can check them later on. Visiting online sites such as some community listings, corporate websites and many others can bring more comprehensive details about the nutritionist of your choice such as the history of services, satisfaction reviews, client support, the effective meal plans and other collaborative measures. Ultimately, you can compare each nutritionist from one another and decide from here on. It's important to know that multiple reviews and the reputation of this nutrition expert can offer a clearer picture.
How to Become a Nutritionist in California
Maybe you're thinking of getting help from a nutritionist about what healthy food to eat and what changes in the diet to carry out, or perhaps you're interested in becoming one who advises about food and offer dietary services. In any case, you can both promote healthy eating habits and know stuff about healthy food choices. What does it take to become a certified nutritionist in California? If you consider becoming a nutritionist and study in California, it's best to know what things to expect. Generally, nutritionists or certified dietitians work in any clinical setting and they plan meal, promote healthy diet along with nutritious counseling. There are certainly some considerations to think about in becoming one and getting the degree. For one, a graduate or bachelor's degree from an accredited California university or college is necessary. It's also important to get into a school that is regionally accredited than not since this can factor well with any licensing body and state certification board. Then, an internship is required to complete the course, completing a minimum of 800 to 1000 hours of supervised experience. Finally for licensing, you have to apply and pass the state examination for registered dietitian yet this is only possible if you obtain a bachelor's degree. Of course, endorsements are needed from certified nutritionists along the way. It is possible to practice as a nutritionist by getting a registered dietitian or a dietetic technician qualification. Although each certification allows you to work as a dietitian in California, it differs in the coursework and the training required. Basically, a registered dietitian requires a bachelor's degree, a more comprehensive study and training while becoming a dietetic technician only calls for an associate degree with significantly less instruction, examinations and training.
Starting Your Personalized Nutrition and Fitness Plan for a Dietary student
What do I get as part of my plan? Everything you need to meet your health and fitness goals. Start your plan now. Traditional nutritionists charge anywhere from $50-175 per hour. With Your Nutritionist Consulting, you'll get a month's worth of personalized attention from a licensed California dietitian for the first month at a very low rate, and only a low monthly rate after that for as long as you want (with discounts for signing up longer!). You can cancel at any time, and your satisfaction is guaranteed. This is one of the benefits of having someone studying how to become a nutritionist can save you money. As soon as you decide to start your plan, the student dietitian will contact you to get you started with your evaluation and set up your first consult! As long as you're subscribed to the plan, you'll get support, advice, and accountability check-ins. The student nutritionist can tweak or update your plan at any time. If you have special nutrition consulting needs, the student nutritionist work with you to create a plan that fits your needs and budget. The dietary student is committed to helping people meet their health goals at any price point, so just contact them and they'll work together to create a program that works for you. Read on to find out exactly what you get with your Nutritionist Student Consulting!
TO START
Your Comprehensive Initial Evaluation Everybody's coming from a different place and knowledge-base, and no one diet is right for everyone. In this unique evaluation, the nutrition student will delve into your health and lifestyle habits past, present, and future so they can figure out what will work best for you. By asking you the right questions, the dietary student will be able to give you the right advice!
Your 45-Minute Initial Consult via Skype or Phone During your Initial Nutritional Consult, you'll talk through your evaluation and craft your plan going forward. You'll work together with the nutritionist student to shape your customized plan, and you can share any thoughts, questions, or concerns you may have. You'll get individual attention you wouldn't get from other programs, along with the confidence and motivation you need to start your plan and meet your goals.
Your Plan After the initial consult, the student who is studying how to become a nutritionist will design your personalized plan and email it to you as a PDF. As part of the plan, you'll get:
your very own rules of thumb to serve as a general guideline for your success. They'll teach you how to incorporate the 10 Commandments of Food and Fitness into YOUR life. You can refer to this any time you get stuck!
a detailed grocery list to take with you to the store.
a customized meal database with mix-and-match meal ideas and recipe inspiration.
The food you eat will be real, satisfying, and delicious.
a general or detailed workout plan with strength training and cardio workouts.
20-Minute Weekly Consults
Each week you're working with a nutritional student, you'll check in with them by phone or Skype to discuss how you did the past week, what challenges you faced, and how you can improve for the following week.
You'll be more likely to meet your goals if you're being held accountable on a regular basis. Consults can also be done via email or chat if you prefer.
Access to Your Dietary student
The nutritionist student experts are on-call for clients whenever they have questions or concerns. If you need to chat with the nutritionist instructor, about a health concern, the student can put you in touch.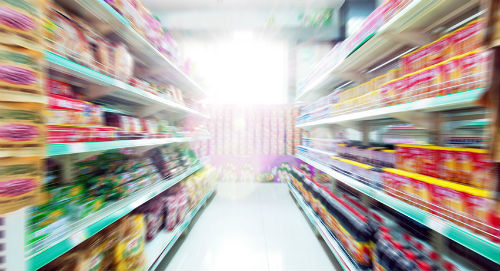 Have a question about how to use a machine at your gym? The student will make sure you chat with the nutritionist professor about it. You'll also get one free life-coaching session with a licensed nutritionist as part of your plan if you think it would be helpful for you! Your Nutritionist On-Call This is one of the keystones and most valuable components of the nutritional plan. Access to this service means you'll never feel alone on your journey. Nutrition students on-call via email or text during business hours (M-F, 8am-5m EST) whenever you have a nutrition/fitness question or just need a quick push in the right direction. They're there for support, accountability, and motivation, and the dietitians are committed to working with the experts to give you the information and answers you need. A few sample questions for the student who is focused on how to become a nutritionist: "I'm at the grocery store and don't know which brand of yogurt to buy! Help!" "I'm so sick of my workout. What can I do today at the gym to beat my boredom?" "I'm going out to dinner at El Taco Rojo tonight. Can you take a look at the online menu and help me pick the best thing to order?" "I'm throwing a dinner part this weekend. What are some dishes I can cook that my friends will like but that also fit into my eating plan?" Ongoing training for students in a dietitian program in California
Weekly Accountability Consults via phone, Skype, or email
As long as you need it, you'll continue to check in each week to discuss challenges you faced, how you can overcome them, and any questions or concerns you have.
Your Nutritionist/Your Experts On-Call
As long as you're subscribed to the plan, you'll get Your Nutritionist and the dietary student experts at your fingertips whenever you need more support, ideas, motivation, quick answers, or advice.
Updated Plan as Needed
If any aspect of the plan isn't working well for you on a given week, the nutritionist student will revise it until you find your sweet spot. You can get new workouts, recipe and meal inspiration, etc. as often as you want so you're never bored.
Sample Nutritionist Internship
I created this extra section so that anyone who's interested in how to become a nutritionist can get a better idea of what I was doing during my Nutritionist Internship. I graduated from my internship at the end of December 2014. Here is my rotation schedule for my Dietetic Internship with the Hospital in Bakersfield, California… whether you are just interested, or if you are a potential future intern who would like to get an idea of what one's schedule might look like (remember that there's a lot of variation between programs, though).
9/8/09 – 9/25/09 Community Included visits to WIC sites, Department of Social Services, Radio programs, participating in California FoodShare, Willimantic Senior Center, Head Start programs around CA, and basically talking to lots of people about healthy eating.
9/29 – 10/16 Clinical (Inpatient): Surgery Lots of GI resections, esophageal surgeries, ostomies, gastric surgeries…. in other words, people whose digestive tracts are healing from major GI surgeries.
10/20 – 11/6 Clinical (Inpatient): Trauma/Neurology, including ICU Primarily strokes and head injuries from falls or motor vehicle accidents. Some gunshot wounds. All sorts of people end up on this floor…
11/10 – 12/4 Clinical (Inpatient): Oncology, along with some vascular, some gynecology All different types of cancer, the most common being Leukemia and Lymphomas. Most nutritional interventions here involve overcoming symptoms associated with chemotherapy or radiation therapy…. which can wreak havoc on the GI tract. Inpatient gynecology hosted several pregnant women on bed rest, some with gestational diabetes, which requires a special meal plan.
12/8 – 12/18 Clinical: Outpatient Cardiology Patients are referred to the outpatient cardiology dietitian when they need help with weight loss, lowering their cholesterol, and decreasing other cardiac risk factors. This dietitian also saw Congestive Heart Failure (CHF) patients in the infusion center (where high doses of diuretics are administered) — for CHF a diet very low in sodium is crucial to relieve water retention. She also sees pre- and post- heart transplant patients — for which not only a heart healthy diet is important, but so is food safety, since transplant patients are on immunosuppresive drugs to prevent rejection.
1/4/10 – 1/8/10 Staff Relief: Trauma/Neurology More of the same as before, but with much more independence
1/11 – 1/15 Staff Relief: Oncology More of the same, independent (aside from needing an RD to sign your notes)
1/18 – 1/22 Clinical: Outpatient, Brownstone Building Clinic serving lower-income patients. Patients were primarily Spanish-speaking, so got some practice interviewing/educating in Spanish. All the patients I saw here were either there for diabetes or for weight loss.
1/25 – 2/5 Research A two-week component of a larger research project (each intern spends 2 weeks on the project, which then gets handed off to the next interns. In March all 6 of us come together for one week of research all together). I worked with one other intern to design, teach, and evaluate a nutrition class at a local middle school. The overall goal of this research project involves the development of an online nutrition education tool that could be used in classrooms — our job was to gather an idea of what works in the classroom with this age group, information that could be utilized in the building of this program.
2/8 – 2/12 Institute of Living (IOL) Psychiatric long-term care. This was a very short rotation — only 1 week, not to mention a couple days I was elsewhere (one day was a pediatrics lecture, and another was the CDA's legislative day). The most interesting part was the different setting, and the experience working with psychiatric patients.
2/15 – 2/26 Kern County Farms For How To Become A Nutritionist Clinical experience in the long-term care/rehab setting. A majority of my experience was in the subacute unit — patients who still required monitoring, but did not need the acute care of the hospital. Other units were long-term care; with many of these patients the goal lies in making sure they are eating enough at all, and with many patients the goal is also comfort and food for pleasure.
3/1 – 3/5 Research Our last week of research was spent with all the interns together. We put together the data accumulated from each of the three research rotations (the six of us had worked in pairs over the course of the internship), wrote an abstract for our research and made a poster on which it was presented.
3/8 – 3/19 Specialty Pick: American Dietetic Association, Washington, DC Office I had a wonderful time at the American Dietetic Association's Public Policy office in Washington, DC. I helped out with and attended a variety of different projects and events. My time here included: helping prepare for and run a congressional briefing on child nutrition, attending a STOP Obesity Alliance briefing, going to my first press conference, meetings on the hill, a fundraiser lunch with a congresswoman, and helping out with other projects at the office.
3/29 – 4/2 Food Service My first week of Food Service was spent primarily in the Diet Office at Hartford Hospital. Printing tickets (a slip of paper that lists every bit of food that a patient gets) for all the patients in the hospital receiving meals, and updating them throughout the day as diets change. Foods on the trays themselves must also be changed as these changes are put into the computer or called in. I also spent a day up on the floors, taking patients' orders — the patient's diet must be kept in mind while doing this, so that appropriate foods are offered.
4/5 – 4/9 Clinical: Outpatient, Renal I spent one week in the Hemodialysis unit at an outpatient Bakersfield clinic. The majority of this experience was reviewing patients' monthly labs and providing nutrition education to patients with End Stage Renal Disease. Working with this population is very interesting from a nutritional standpoint, because you can easily see a direct relationship between nutrition and the disease state.
4/12 – 4/30 Food Service I had a blast in my food service rotation. A week of this rotation was spent in production, with the chefs in the main kitchen. I think we all know how I feel about cooking. It was a very different experience than cooking at home, however, since foods are prepared in such massive quantities. My last week was spent in Food Service Management — experiencing the Food and Nutrition department from the eyes of the Management side of the equation. We also had lots and lots of projects to work on… which I still have yet to finish.
5/3 – 5/7 Clinical: Outpatient, Women's Clinic This was an unusually slow week, as we had a record number of no-show appointments. What I did experience was interesting — all of our patients here were pregnant women, and nutrition counseling was usually geared toward having them gain an appropriate amount of weight. Many of the girls were underweight and not gaining enough to support the growing baby, and many also were starting the pregnancy either overweight or obese, in which case gaining an excessive amount of weight would put both them and the baby at risk. Anemia was another common problem, and encouraging these patients to take their prenatal vitamins, iron, and folic acid was very important.
5/10 – 5/14 Clinical: Outpatient, Bariatric I found this rotation very interesting; I dove into the realm of bariatric surgery, of which beforehand I had fairly limited knowledge. These patients need to revise their eating habits months (how many months depends on insurance) before they are actually able to have the surgery, in order to prepare for the transitions they will have to make in their eating habits after surgery, as well as to hopefully lose some weight, as this will reduce their risk of complications during surgery. A week or two before surgery, they follow a high-protein liquid diet — the purpose of this, actually, is to shrink their liver to provide easier access to the stomach during surgery. Finally, after surgery, a diet progression must be followed to introduce foods back into the diet (people's food tolerances will have changed). Since so little food will be eaten, it is important that the patient eat protein foods first as to prevent a protein deficiency.
5/17 – 5/27 Clinical: Outpatient, Diabetes Life Care (DLC) My final rotation was at Bakersfield Hospital's center for diabetes, Diabetes Life Care. I learned a great deal about diabetes during this rotation, from both the excellent dietitians and their entire staff. I gained experience planning meals for Type II Diabetes and Gestational Diabetes, and in interviewing and counseling these patients. I also learned how to test blood sugar, HbA1C, and how to inject insulin.
FAQs from Student Nutritionists: Should my clients give up their favorite snacks?
All this talk about healthy snacks, and you may be wondering … Q:  Should my future nutritionist clients give up their favorite snacks? A:  You do not necessarily have to give up your favorite sweet treats or salty snacks even though they may have more calories, fat, sodium, and sugar than healthy snacks.  What is important to recognize is that of a "healthy snack" compared to an occasional "treat."  When your favorite "snacks" are more similar to what I would call "treats," they result in excess calories and few added nutrients; a healthy snack on the other hand, adds substantial vitamins and nutrients to our diet for fewer calories. When we pick foods such as fruits, vegetables, low-fat dairy, and nuts, and whole grains, we treat our bodies better by giving it the nutrition it needs.  However, if and when you feel the need to "treat yourself" with a more indulgent snack, the most important tip to take away is to not over-indulge.  Keep portion sizes in check, placing limits on how much and how often you will enjoy your favorite snacks…or "treats."  Smart snackers are able to separate healthy every day snacking from occasionally enjoying a "treat."  All foods can have a place in a healthful diet, but as always, moderation is key! Moderation is a word all students studying how to become a nutritionist will face!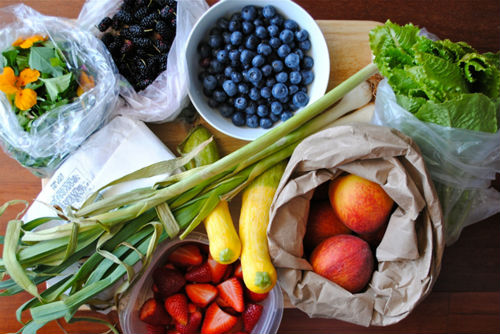 FAQs about Snacks for dietetic students: What is a healthy snack?
Q: What is a healthy snack? A: A healthy snack can help add substantial vitamins and nutrients to our diet that might be missing in meals. If one isn't careful though, snacks can also add an unnecessary amount of calories, fat, sodium, and sugar to our daily intake. For this reason, it is important to pick foods such as fruits, vegetables, low-fat dairy, nuts, and whole grains when choosing snacks. These healthy snacks, made from all of the major food groups, offer more nutrient-dense choices than those full of "empty calories," unhealthy fats, and added sodium and sugar. Always remember however, even healthy snacks can become unhealthy when consumed in large portions. Just last night, one of the students learning how to become a nutritionist was eating KIND Oats and Honey clusters by the handful. While a wholesome gluten free whole grain that makes for a healthy snack, a serving size is only 1/3 cup for 130 calories (per reading the nutrition facts label). Balancing the act of wearing two hats as spouse and nutritionist, I politely took that as a teaching opportunity to talk about portion control and label reading. He, like many others, admitted that he often understands "healthy" to equal calorie-free. Remember that this is rarely the case with any natural, whole food product… outside of maybe celery and some other low-calorie vegetables. So, to select a healthy snack, The licensed nutritionist will recommend starting with a fruit or vegetable. Then pair it with food from any other food group, like a whole grain (preferably with fiber!), lean protein, or healthy fat. This will make it what we dietitians call a "combination food," meaning that it not only has healthy carbohydrates from the sugar in the fruit or vegetable, but also another healthy aspect to help regulate your blood sugar and keep you feeling full between meals. Use the portion guide above to practice portioning out these healthy, combination snacks: Apple + Peanut/Almond/Cashew butter Build your own trail mix with almonds, walnuts, cashews, Brazilian nuts, raisins, and my fave – dried cherries! KIND Bars or LARA Bars – a combination snack all wrapped up in one! Berries + Greek yogurt Apple + Light string cheese Baby Carrots + Hard-boiled Egg What is your favorite healthy snack? Q: My Client is trying to lose weight. As a student learning how to become a nutritionist, do I tell my dietetic patient that she has to give up snacks? A: The fundamental factor to achieve weight loss is that you must have less energy in (via calories) than you do out (via exercise). This can be achieved with healthy snack choices, when properly planned throughout your day. Most people find a morning and/or afternoon snack necessary in order to not become so hungry that they overeat at the next meal. Snacking after dinner, however, is generally discouraged as many people are more likely to indulge on unhealthy snacks, high in "empty calories" during this time of day. Similar to spacing out snacks for weight maintenance, it is wise to plan out how many calories you will eat at each meal and snack. If your usual energy (or calorie) needs are ~2,000 and you are wanting to lose a pound a week, then you need to decrease your daily calories by 500, to the goal of 1,500 calories per day (500 calories x 7 days/week = 3,500 calories, or the amount of calories it takes to lose 1 pound). Often these calories can be shed from unhealthy meal and snack selections, including mindless snacking that occurs while in front of the computer screen at work or in front of the tv screen at home. I do not recommend skipping meals or snacks all together, however. Doing so can lead to diet sabotage, harming your ability to regulate hunger and slowing your metabolism between meals. Instead, look to choose lower-calorie snack options (aiming for around 100 calories/snack, instead of 200), or decreasing the portion size of the go to gluten free snacks you already know and love. Being on a gluten free diet, we are forced to avoid many "100 calorie" packs that are filled with refined, gluten-containing grains and ingredients that are empty of any real nutrients! So count it as a blessing you have to look beyond those, and try these naturally gluten free choices. popcorn: Feeling hungry enough to "eat a horse"? Fill up on 6 cups air-popped popcorn as a whole grain choice that has great filling capacity without all the calories! Need to hang on until the next meal? Choose one of these sources of protein to satisfy your hunger: 1/3 cup shelled Edamame (also available in ready-to-eat containers for a quick snack on the run!) 1/2 cup low-fat Cottage Cheese w/ 1 wedge of canteloupe 4 oz plain non-fat Greek yogurt w/ 1/4 cup blueberries Needing crunch and craving salt? Count then crunch your way to a heart-healthy alternative with a handful of 14 almonds (lightly salted, if you must). While not as widely available as those kind of snacks we don't want (gluten-containing 100-calorie packs), find a KIND of snack you may want to enjoy…KIND Bar minis. These are just one example of how a gluten free product is going smaller in size to make a perfect, nutrient-dense "100 calorie" pack for the gluten free marketplace. How to Use Fruits and Vegetables to Help Manage Your Weight: Last, but certainly not least – Are you hungry and unsure what to have? ALWAYS count your fruit and veg intake to check if you have had enough. If you are like majority of Americans, you likely aren't meeting your daily needs. Visit the Fruit and Vegetable Calculator to find out how many fruits and vegetables you need each day, and start using snack time as the perfect time to supplement your diet with more! Q: How many times should my dietetic client snack during the day? A: While snack patterns vary, three healthy meals and two healthy snacks tends to be a great plan for most people. Timing snacks throughout the day allows you to bridge the energy gap between meals when you feel your energy starting to plummet; you shouldn't go more than 5-6 hours without something to eat! Snacking also helps prevent you from becoming so ravenous that you eat too much at your next meal, but should never replace regular meal times all together. Just be sure that the number of snacks and total calories consumed from snacking fit within your overall daily calorie needs; As you continue your studies to become a nutritionist, you'll learn that excessive snacking can easily add up if you aren't mindful about what small bites you have here and there. I usually space out my dietetic students' meals and snacks something like this: Breakfast @ 7 am: ~400 calories I forgo mid-morning snacks. While slightly hungry around 9:30, I have found I usually am satisfied with just water and my appetite doesn't accelerate to ravenous levels by lunch. Lunch @ 12 pm: ~500 calories Afternoon snack @ 4 pm: ~200 calories Stop at the gym to workout on my way home Evening snack @ 6:30 pm: ~100-200 calories (I get hungry while making dinner so I either plan ahead with a piece of fruit on the way home from the gym or snack on veggies and hummus while I cook) Dinner @ 8:30 pm (my spouse works late): ~600 calories After dinner snack: Water, water, water…and maybe a piece of fruit to satisfy a sweet tooth. Otherwise, I opt to not snack at night/after dinner. Have questions about how snacking fits into your gluten free desserts lifestyle? Find a registered dietitian who can help guide you in developing a gluten free eating plan appropriate for you!
In what areas of health and disease do Nutritionists work?
Nutritionists are knowledgeable in many different areas of health and disease. Some are more specialized than other and it is important you discuss your dietitians specialties before starting counselling. A few general areas of knowledge are: -Diabetes (type 1 and 2): blood sugar control, help with food choices meal planning to avoid uncontrolled blood sugars and complications -Heart disease: lowering cholesterol levels and blood pressure, reducing risk for heart attack and stroke, nutrients/foods to include in your life; helping with liquid and sodium restrictions for CHF. -Irritable bowel syndrome, Crohn's disease, colitis, reflux: foods choices that can increase and decrease symptoms, lifestyle habits that can increase symptoms, food ideas when many foods are eliminated due to intolerance. -Weight loss or weight gain: using healthy approaches that do not include starving yourself or stuffing yourself sick -Kidney disease: prevention or management; prioritizing issues such as eating adequate phosphorous, protein, & sodium quantities
What do nutritionist students learn about food intolerance?
The term 'intolerance' can be used to describe: medical conditions such as 'lactose intolerance'- an inability to absorb lactose (found in dairy products), or
unpleasant reactions to food in the absence of any underlying medical cause.
This refers to the second kind of intolerance. Food intolerances occur when the chemicals in foods and fluids irritate nerve endings in different parts of the body, much the same as the way that drugs can cause side-effects in sensitive people.
What symptoms can food intolerance cause? Symptoms of FI can vary between individuals and can affect different systems in the body – see below. Central Nervous System
Unexplained tiredness
Dizziness
Irritability/Mood Swings
Headaches/Migraine
Poor Concentration
Hyperactivity
Digestive System
Bloating and Gas
Indigestion
Diarrhea
Constipation
Stomach pain
Nausea/vomiting
Mouth ulcers
Respiratory System
Asthma
Runny/stuffy nose
Skin
Hives
Swelling
Itchiness
Rash
What do students learning how to become a nutritionist learn about foods that commonly cause intolerance?
Dietetic students will be taught that people can experience food intolerance to whole foods such as milk and wheat, naturally occurring chemicals such as salicylate, amines and glutamates or food additives such as artificial colors, flavors and preservatives. Who is most likely to suffer from food intolerance? People with a history of hives, headaches, irritable bowel or a family history of food intolerance are more likely to develop food intolerance at some stage in their lives. Pregnant women can become more sensitive to food chemicals due to hormonal changes, and as babies we have immature nervous systems which make us less tolerant of rich, spicy and highly flavored foods. Environmental triggers such as a severe bout of food poisoning, a nasty viral infection or a sudden change of diet can also alter the way our bodies react to food chemicals. How do nutritionist students identify food intolerance? Unlike food allergies, food intolerance do not involve the immune system and therefore cannot be detected through blood tests or Skin Prick Testing. Chemicals present in foods can accumulate in the body and only cause a reaction when a person's 'chemical threshold' is reached. Often dietetic interns who are training on how to become a nutritionist will blame the last food that was eaten when in actual fact it may have been a build up of a number of different foods over a 1-2 week period. It's important to ensure that your symptoms have been assessed by a GP and any necessary diagnostic tests have been undertaken to rule out medical conditions before investigating food intolerance. The best method of identifying food intolerance is through the 'Elimination Diet' (ED). The ED diet is completed in two phases:
The Elimination Phase and
The Challenge Phase.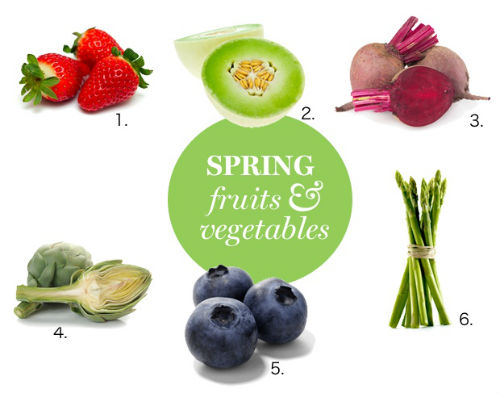 The elimination phase is designed to reduce the levels of food chemicals accumulated in the body. This is usually done over a 4-6 week period. If your patient's symptoms do not improve during this period then your problem is probably not related to food intolerance. However, if your problems improve markedly, you will need to proceed to the challenge phase to determine which foods or chemicals are the culprits. An ED and food challenges should only be commenced under the supervision of an GP who specializes in Food Intolerance. How do nutritionist students treat food intolerance in their patients? Although food intolerance can be very unpleasant they don't generally cause any permanent damage to the body, and the only way to treat them is to avoid the problem foods. How long they have to be avoided depends on how sensitive the individual is. Most people can gradually reintroduce problematic foods into their diets to return to a relatively normal dietary intake. However, those people that are highly sensitive may need to limit problem foods for life to control symptoms. Your dietetic intern, learning how to become a nutritionist, will help you to establish your threshold and liberalize your diet in accordance with guidelines provided by the American Dietetic Institute after the challenge phase has been completed. Where do I go for help? If you wish to see a GP in your area you can go to the American Dietetic Institute and click on 'Find a GP' by highlighting Allergy and Food Sensitivity next to 'Area of Practice'. Alternatively you can call your local hospital or check the yellow pages under 'D' for Dietitian. For people living outside the United States contact the Dietitians Association in your country.
How Nutritionist Students Devise Meal Plans For The Elderly
When devising a menu for older adults its important for the student studying on how to become a nutritionist to consider the factors that affect their health and nutrition status. A well planned menu can help the client group to achieve their nutrient needs. See below for handy hints to help you plan menus for your patients: Malnutrition: Protein energy malnutrition is one the most significant and costly problems faced by aged care facilities. Protein helps to improve nutrition status and decrease recovery time. Include protein such as meat, chicken, fish or eggs in main meals. If your facility offers a continental breakfast consider introducing a high protein hot breakfast such as eggs or baked beans at least 2-3 times a week. Offer nourishing snacks and drinks such as yogurt and milk drinks between meals and on request and choose desserts based on dairy and fruit rather than low-nutrient options such as mousses. Dehydration: Fluid intake is usually governed by thirst however older adults can partially lose their sense of thirst. This can result in inadequate fluid intake, leaving this group at higher risk of dehydration, a condition that may require admission to hospital. Offer fluids regularly throughout the day. Constipation: Poor intakes of fluid and fiber can result in constipation. As a dietetic intern, offer your patients a variety of smooth (eg: whole meal not whole grain) high fiber breads and cereals, fresh fruit and vegetables, and add legumes to soups to ensure adequate fiber is included in the menu. Chewing and swallowing difficulties: Older adults may have poor dentition, ill fitting dentures (especially if they've recently lost weight) or swallowing difficulties due to medical conditions. Make sure that your menu offers soft foods that are easy to modify (i.e. puree). All meats should be cooked until tender and accompanied by sauces/gravies as this adds moisture making them easier to chew and swallow. Residents with dementia can develop aversions to foods with particular textures. They may hold food in their mouths, spit food out or play with it rather than eating it. In this instance texture modification may help to increase nutrient intake. Special diets: These are generally not appropriate for this age group, where increasing intake and quality of life are top priorities. Diabetes is managed through medication rather than imposing unnecessary dietary restrictions to control blood glucose levels. There are some instances where dietary modification is imperative and an appropriate diet should be provided from the menu options e.g. low fat for an obese person, or gluten free for a person with Celiac disease. Dietary customs: The schools teaching students how to become a nutritionist will have the student assist residents of nursing homes to maintain their dietary customs according to their religious and cultural beliefs. Offer alternatives to every main meal to accommodate individual preferences. Minor alterations to meals such as the addition of spices or substitution of meats, may be enough to satisfy residents needs. Variety: The menu cycle should be 4-6 weeks and contain a wide range of meals that are familiar to residents. Meats, vegetables, cooking methods and accompaniments should vary throughout each week of the cycle and menu items should reflect the season. Presentation: Older adults have a lessened ability to taste, smell and chew, so make sure the food looks appealing. This can be a little tricky when dealing with modified textures (i.e. pureed meats and vegetables) where the consistency must be right for the foods to hold their shape. Some facilities use food molds or partitioned plates to improve visual appeal. Timing: The main meal should be provided at lunch time when residents are more alert. The evening meal still needs to be nutritious but generally older adults are fatigued and prefer a lighter meal such as soups and finger foods like mini quiche/frittata. Feeding aids: Tools which assist ability to eat and drink, such as plate guards and built up cutlery should be provided to encourage independence at meals. If a resident is capable of eating but experiences difficulties they might eat less due to spillage or feel embarrassed and refuse meals altogether.
What Nutrition Students Learn About Risk Factors for Osteoporosis:
Osteoporosis is far more common in women than in men and there are a number of genetic and lifestyle factors that can lead to an increased rate of bone loss, including:
Family history of osteoporosis (mother, sister or grandmother)
Not eating enough calcium-rich foods
Low vitamin D levels (Vitamin D helps bones absorb calcium)
Cigarette smoking
Heavy and regular alcohol consumption
Excessive intake of caffeine (tea, coffee or equivalent)
Lack of physical activity (weight bearing activity is recommended)
Early menopause before the age of 45
Long-term use of steroidal medications for rheumatoid arthritis and asthma
Medical conditions such as hyperthyroidism, rheumatoid arthritis, chronic liver and kidney disease, Celiac disease and other inflammatory bowel conditions also increase the likelihood of developing osteoporosis. The most effective way to reduce the risk of osteoporosis is to build up calcium stores in early adulthood and reduce the rate of bone loss (through the lifestyle factors listed above) later in life.
Dairy Allergy/Intolerance and Calcium Intake
Food allergies involve the immune system and occur when someone is allergic to the proteins in certain foods. Reactions can range from a mild rash to a life threatening anaphylactic reaction. For example, people who are allergic to the protein in cow's milk need to avoid all traces of cow's milk to prevent a potentially serious reaction3. Food intolerances are different to food allergies and do not involve the immune system. They are triggered by food chemicals found in foods and drinks, and in some cases, having only a small amount may not cause a reaction. Dairy products are by far the richest dietary sources of calcium and current dietary recommendations are to eat three serves of dairy or calcium rich alternative a day. One serve is equal to 250mls milk, 200g yoghurt or 40g hard cheese. For people who are allergic or intolerant to dairy products it is extremely important to choose dairy alternatives that are calcium enriched such as rice or soy based products (i.e. milk, yogurt, custard and ice cream). Students studying how to become a nutritionist will find that most soy cheeses contain a small amount of dairy and these are not recommended for people with dairy allergy. When choosing an alternative to cow's milk look for products that have approximately 300mg of calcium per 250ml serving. Other foods that are high in calcium include tinned salmon and sardines, especially if you eat the soft bones.
What do Dietetic Students learn about 'Superfoods?'
'Superfood' is a 'buzz word' at the moment but what does it really mean to those learning how to become a nutritionist? The term is often used to describe a food that offers additional health benefits beyond basic nutrition. There is no legal definition of superfoods, but generally they are some combination of the following:
Contain phytochemicals (also called phytonutrients) that have potent antioxidant properties.
Contain significant amounts of omega-3 fatty acids or monounsaturated fatty acids.
High fiber.
Rich in vitamins and minerals.
Low in unhealthy substances such as saturated fats, trans-fats or refined sugars.
Low in kilojoules/calories.
Antioxidants, what are they and how do dietary students use them?
Antioxidants are compounds that neutralize or destroy free radicals (oxidants). Free radicals are created and released by the body, both as a byproduct of our metabolism (when oxygen is metabolized), and in response to other factors such as stress, cigarette smoke, sunlight and pollution. An overload of free radicals can damage the body's DNA and can contribute to the development of certain types of cancer, Alzheimer's disease, heart disease, liver disease, arthritis, and many other degenerative conditions. Many of these diseases are taught to students in dietary students. Our body has an in-built mechanism to deal with these free radicals, but this becomes less efficient as we get older. There are two different types of antioxidants:
Nutrient antioxidants – vitamins A, C and E, and the minerals copper, zinc and selenium
Non-nutrient antioxidants such as phytochemicals from plants and zoochemicals from animal products.
Phytochemicals are the naturally occurring chemicals within plants that provide the plant its own protection against disease. Students being trained how to become nutritionists learn that zoochemicals are the naturally occurring chemicals within some animal products that provide the animal with protection against disease, noting that zoochemicals are derived from the plants that animals eat. When we eat foods that contain phytochemicals or zoochemicals we also benefit from their disease-preventing properties. Phytochemicals and zoochemicals have very potent antioxidant properties and are believed to have greater effects than individual vitamins or minerals. It's important to eat a diet rich in antioxidants to reduce the level of free radicals in the body and thereby reduce the risk of many diseases. There are many different antioxidant compounds and these are found abundantly in fresh fruits and vegetables as well as some grains, seeds and herbs. There are hundreds of antioxidants and many more superfoods that dietitian students learn about, but here are the top 10 for summer. 1. Blueberries These are nature's true superfood. They are packed with phytochemicals, flavenoids vitamins and minerals and have one of the highest total antioxidant capacities of any food. The major antioxidants in blueberries are anthocyanins, they are what gives the berries their blue-red color. Anthocyanins are believed to boost memory and brain function as we age. Anthocyanins work together with lutein, also found in blueberries, to protect the eyes from cataracts and glaucoma and maintain healthy vision. In addition to having a sweet mouth-watering flavor, blueberries are low in kilojoules/calories, have a low Glycaemic Index (GI), provide vitamin C, and fiber. They also offer beta-carotene (which gets converted to vitamin A in the body), vitamin E, as well as B vitamins such as folate (which helps prevent birth defects in babies) and niacin (which releases energy from food), and in lesser amounts, a number of essential minerals including manganese, potassium, magnesium and phosphorus. Blueberries have been referred to as 'anti-cancer' and 'anti-aging' berries. Blueberries are ranked number one by researchers at the USDA Human Nutrition Center for antioxidant capacity when compared to other fresh fruits and vegetables.
2. Salmon
Salmon is a nutritious high protein superfood. It is an excellent source of Omega-3 fatty acids and zinc and also contains iodine and potassium. Omega-3s are considered 'essential' fatty acids as we need them for good health. Unfortunately our bodies can't make them so we have to rely on our dietary intake. Omega-3s have been linked with protecting against breast and other cancers and relieving autoimmune diseases like rheumatoid arthritis and inflammatory bowel disease with their anti-inflammatory properties. They are essential for brain and heart health, help lower blood pressure and triglycerides, reduce blood clotting and are good for your eyesight. Omega-3s have been linked with accelerated learning and attention span in children and helping mental function in the elderly. One Omega-3 called DHA plays a vital role in the development of babies' brains and eyesight, so it's great for breastfeeding Moms. Salmon can be eaten fresh, smoked or tinned. In addition the small edible bones in tinned salmon provide a good source of calcium – a small 95g tin can give you around 200-230mg of calcium, which is almost the amount contained in a 250ml cup of milk.
3. Spinach
If you don't like your leafy greens you're missing out on a bunch of disease fighting phytochemicals that you, as a dietetic student, can introduce into your patients' diets. Spinach contains antioxidants like lutein and zeaxanthin which are great for your eyes and prevention of macular degeneration. It also boasts vitamins C and E, folate and beta carotene. Spinach does contain iron however the type of iron spinach contains, which is called non-haem iron, is poorly absorbed so only small amounts get into the body. Spinach is low in kilojoules/calories and a source of dietary fiber. 4. Tomatoes By cultivation and use they are vegetables, but botanically they are classified as fruit. They are our second favorite vegetable after potatoes, and are extremely versatile. There are dozens of varieties to choose from including: vine-ripened, cherry, plum and beefsteak. You can eat them raw, grilled, oven-roasted, sun-dried, tinned, bottled, juiced or in sauces and pastes. Tomatoes are the best dietary source of lycopene, a powerful antioxidant, in our diets. A number of studies found that men with high intakes of lycopene, from tomato-based foods, had a much lower risk of developing prostate cancer, and lycopenes may possibly reduce the risk of cancer of the colon, bladder and lungs. Tomatoes also contribute vitamin C, folate, other B vitamins, and potassium, are low in kilojoules/calories and provide dietary fiber. There are no increased benefits from eating tomatoes raw. In fact cooking and processing tomatoes eg. tomato pastes, pasta sauces, tomato sauce and tomato juice, softens the cell walls of the tomato and actually increases the availability of lycopene.
4. Yogurt
Yogurt is a nutrient dense superfood that's easy to digest, low GI, convenient and versatile. In the early 1900's renowned scientist Dr Metchnikoff (1845-1919) claimed yogurt was responsible for the longevity of the Bulgarians. Metchnikoff believed the 'friendly' live bacteria in yogurt known as probiotics(the benefits of probiotics are taught heavily to those discovering how to be a nutritionist) played a major role in our intestinal health. Studies show that the live cultures in yogurt helps keep the intestines healthy by enhancing the growth of 'good' or 'friendly' bacteria and suppressing the 'bad' or harmful bacteria. Yogurt is easier to digest than milk because the live active cultures create lactase, the enzyme that lactose intolerant people lack. For this reason, people with lactose intolerance should be able to tolerate a small amount of yogurt without experiencing any nasty symptoms. If you're looking for an in between meal snack that won't ruin your appetite yogurt is a great choice because it not only satisfies your hunger but offers nutrients in a concentrated form. It's a great source of protein, B vitamins (particularly riboflavin needed for healthy skin and eyes) and calcium which helps prevent osteoporosis. A 200g (single serve tub of yoghurt) is equivalent to drinking a 250ml glass of milk. Research shows that the consumption of 3 serves of dairy per day can actually help our bodies to burn more fat and lose more weight than simply reducing our energy (kilojoule/calorie) intake alone. So as an added bonus this superfood may help people that are trying to lose weight. While all yogurts contain acidophilus and bifidus bacteria (known as A/B cultures), the content of live bacteria varies between different brands. Not all of the bacteria reaches the large intestine where it has its beneficial effect. So if you have gastrointestinal issues and have been recommended to take probiotics, make sure you choose one of the two brands, Vaalia or Yakult, both have conducted research to show that good amounts of bacteria from their products, are able to survive the journey through the upper digestive tract and reach the large intestine.
5. Herbs
Herbs have been highly prized by holistic nutritionist practitioners for centuries due to their numerous reputed healing qualities. Herbs are often overlooked, in terms of nutritional value, because we eat them in such small quantities, but if you compare them weight for weight against other fruit and veggies, they certainly pack a nutritional punch. Up there with the best of them are basil, marjoram, mint, oregano, rosemary, sage and thyme. Basil and parsley have almost twice as much vitamin C as oranges, whilst dill has six times more beta-carotene than cantaloupe or pumpkin, though of course we usually only eat 1-2 grams of basil or parsley versus 100-150 grams of an orange! Oregano, rosemary and thyme are rich in polyphenols, a group of antioxidants that may reduce the risk of heart disease, while basil, mint and parsley are high in mono-terpenes, which are believed to have cancer-delaying properties, especially where breast tumors are concerned. Parsley also contains a sufficient amount of coumarins which are noted for their anti-coagulant and anti-bacterial properties. Research is currently being conducted with extracts of rosemary being tested to see if they can be used as a natural food-grade preservative. Mint, a well known mouth and breath freshener is high in polyphenols but better known for its menthol content, a compound that can relieve indigestion and increase digestive secretions. We all know that mint has a refreshing taste and that's why it's used to flavor toothpaste, chewing gum, lozenges and lollies. Most herbs are packed with powerful antioxidants, vitamins and minerals, of course they are low in energy and contribute towards our fiber intake. Fresh herbs can easily be grown at home in the garden, in a pot or in a window box.
7. Flaxseeds
Flaxseeds (also called linseeds) are small shiny dark-brown seeds about the size of sesame seeds. They are a great source of Omega-3s. In fact flaxseeds are the richest plant source of alpha-linolenic acid (ALA), a type of fatty acid that is the building block of the omega-3 oils found in fish. Due to their high Omega 3 content, it is important for vegans (and vegetarian who don't eat eggs or fish) to include flaxseeds in their diet. Flaxseeds can be very useful for women going through menopause due to their high lignan content. Lignans are a type of plant estrogen that lowers female estrogen levels and helps to minimize the unpleasant side effects of menopause like flushing. Lignans also have anti-tumor properties and contain DHA – another type of Omega-3 fatty acid.
8. Asian leafy greens
Asian Leafy Greens, such as bok choy, pak choy, choy sum and gai lum are great summer superfoods. They're rich in vitamin C, beta-carotene and many B vitamins, are a good source of fiber and are low in energy and fat. Asian greens are low in oxalic acid, a compound that interferes with iron absorption and can contribute to the development of kidney stones. This means they can supply significant amounts of iron and calcium, as opposed to more commonly eaten leafy greens like spinach and silverbeet, which are high in oxalic acid.
9. Cinnamon
Cinnamon has very high antioxidant properties mainly due to its phenolic properties. As well as its delicious aroma and flavor, it brings to the table beta-carotene, certain B vitamins and the potential to lower cholesterol, blood triglycerides and blood sugar levels in type 2 diabetes. That's right, recent research has shown that half a teaspoon of cinnamon per day can lower blood sugar levels by around 20 per cent.
10. Chilies
Chilies pack a mighty punch in both taste and nutrition. They are a key ingredient to many cuisines including: Thai, Mexican, Indian, South American and African. They contain more vitamin C than an orange, are a good source of beta-carotene, folate, potassium and some of the B vitamins. Students attending schools to learn how to become a nutritionist will find that chilies can aid digestion and are thought to have antibacterial qualities. They range in potency from mild and flavorful to blisteringly hot, and because of this we usually eat them in very small quantities. The heat in chilies comes from a compound called capsaicin, which is found in the seeds, white membranes, and a lesser extent the flesh. When we eat chilies our bodies release endorphins, the body's 'feel good' chemicals, giving an instant uplift. Chilies are low in fat, but as an added bonus studies have shown that they're one of the few foods that can increase our metabolic rates and help to burn energy faster. Of course it's not all good news when it comes to chilies; their sheer potency can cause irritation to the mouth and gut when eaten and the skin and eyes during preparation and/or handling. Remember, if you do eat a hot chili meal and are looking for something to put the fire out don't drink water, capsaicin is fat-soluble so the best thing to do is drink milk or have a spoon or two of yogurt.
Quick & easy ways for dietitian students to incorporate superfoods into your summer meals and snacks
Blueberries
Add to a bowl of whole grain breakfast cereal with a dollop of yoghurt for a nutrient packed start to the day. Stir fresh blueberries into vanilla yogurt for a quick and easy snack or a fresh, light dessert. Add fresh or frozen blueberries with a banana and low-fat milk for a nice thick smoothie.
Salmon
Bake or BBQ fresh salmon fillets in aluminium foil with a squeeze of fresh lemon juice and dill/pepper or fresh lime juice for a tangy summer treat. Cooks in 15-20mins. Add tinned or smoked salmon to pastas or stir fries. Empty a small flavored tin of salmon onto wholegrain crackers for a snack or light lunch. Tinned or smoked salmon are great for dips or entrees when entertaining.
Spinach
Use baby spinach leaves in sandwiches and salads in place of regular lettuce. Add well-drained frozen chopped spinach to meat based rissoles or veggie patties. Add a handful of baby spinach leaves to your stir fry to warm just before serving. Add spinach to omelets, zucchini slice or frittata or serve as a side.
Tomatoes
Of course we all use tomatoes in our summer salads, pizzas, stir fries, and as sauces for our BBQ's, but here are some other suggestions: Use tomatoes for bruschetta – Lightly toast thick sliced bread or flat bread and top with a mixture of chopped tomato, crushed garlic, olive oil, chopped basil leaves and a grind of pepper. Drink a glass of tomato juice for a quick rich antioxidant fix. Make your own salsas to use in place of tomato sauce on your steaks, sausages, chicken and burgers. Add cherry or grape tomatoes to fruit/vegetable platters. Yogurt Add yogurt to your wholegrain cereal or use in place of milk for a thick rich Bircher-style breakfast. Freeze yogurt or buy frozen yogurt desserts as an alternative to ice-cream on a hot summer night. Use low fat yogurt as a healthier alternative to sour cream on baked potatoes, burritos, and fajitas. Mix yogurt with herbs and spices to make dips, salad dressings or accompaniments to your BBQ'd meats. Make your own tsatziki by stirring chopped cucumber and fresh parsley through yogurt, and serve with fish, chicken or lamb kebabs. Top fresh fruit or fruit salad with yogurt for a light and healthy dessert or between meal snack.
Herbs
Use herbs to add flavor to your meals instead of using salt. Add herbs to dressings and marinades. Regularly serve tabbouleh – a salad dish from the Eastern Mediterranean. It's primary ingredients are finely chopped parsley, bulgur (you can substitute quinoa as a wheat free, gluten free alternative), mint, tomato, spring onion, lemon juice and olive oil. Pesto is another great way to get a good quantity of herbs into your diet in one sitting. Basil is usually the pesto base, but coriander or other herbs and leafy greens may be substituted. Pestos can be used in lasagnas, pastas, pizza, pastries or to top bruschetta or canapés.
Flaxseeds
Sprinkle over breads, cakes and biscuits just before baking. Add to your breakfast cereal or include in your homemade muesli mix. Add to pancakes, wholemeal scones and pastry to give them an instant nutritional boost. Add to rissoles, vegetable burgers or casseroles. Scatter over a mixed green salad. Bok Choy Add to stir fries Make a warm bok choy and feta salad Steam bok choy and serve as an accompaniment to your barbecued meats or baked fish Add bok choy as an ingredient in your rice paper rolls
Cinnamon
Sprinkle cinnamon over your wholegrain breakfast cereal. Top vanilla ice cream with cinnamon for a quick dessert. Sprinkle cinnamon over plain/vanilla yogurt for a between meal snack.
Chilies
Add to stir fries and salsas. Make your own sweet chilli and cream cheese dip. Use in dipping sauces for fresh vegetables. Serve a bowl of freshly chopped chilies with your main meal. If you want to learn how to become a nutritionist and eat your way to good health this summer, be sure to consume a healthy balanced diet that includes many superfoods daily.
A Nutritionist vs. A Dietitian
For some people differentiating between a nutritionist and a dietitian has always been very challenging. However, having more knowledge about nutritionist vs. dietitian qualifications and roles is very important. It can guide you in seeking health services from these professionals, as well as what school to attend when you are discovering how to become a nutritionist..
Definitions
A Nutritionist is a health professional who specializes in nutritional and food science. A nutritionist focuses on disease preventative measures that can be achieved through the use of proper nutrients. They also concern themselves in nutrient manipulation to facilitate proper response of the human body as per clinical examinations. A dietitian on the other hand is health professional who specializes in helping in the promotion of human health via good nutritional habits.
Nutritionist vs Dietitian
Major differences A dietitian also participates in the supervision of food service and preparation. They also play an important role in developing modified diets. They do this through research and educating individuals. In most cases, you will find a dietitian educating a group of people on the benefits of good eating habits. These are professionals who have undergone training in their fields of study. A dietitian with a bachelor's degree has studied courses in food service, nutrition science, culinary arts, microbiology, and biochemistry, among others. A nutritionist with professional qualification can work in medical fields. However, an unlicensed nutritionist may not be allowed to work in medical fields. Nevertheless, they can work as lecturers or community consultants. Having more information about how to become a nutritionist is very important when deciding on the career to pursue. Today, many young people find determining the career to pursue between the two challenging. This is because they do not have enough information to help them make the right decision. For many people, these careers entail jobs that are almost the same. However, when you do your research keenly you will realize that there is a difference between nutritionist vs. dietitian jobs. There are states that do not require a nutritionist to have to have a license to operate in various capacities. In such states, the roles of a nutritionist vs. dietitian are very different. In such a case, a dietitian has to be licensed. However, if a nutritionist is not required to have a license, a dietitian in most cases will work in facilities providing health care. Their role in such facilities includes overseeing patients' treatment. Such patients include those who are diabetic, obese patients and those with cardiovascular disease. They work with patients in designing foods that will ensure improvement in their health. Licensed dietitians also work as meal coordinators. When choosing between a nutritionist vs. a dietitian career, it is important to consider these differences. It is also important to find out various requirements by the state for one to get a license to operate in various capacities. Make sure that you choose a career that suits your interests. Nevertheless, if you are looking forward to pursuing a nutritionist or dietitian career it is advisable to seek maximum academic qualifications. This is because in most cases employers and clients will consider your qualifications and license before hiring you.
Bringing nutritional students knowledge of Diabetes
Nutritionist schools teach the dietetic student that the person with diabetes is the most important part of the diabetes management team and should be central to all decisions. At times, life with diabetes will mean there will be nutritional issues, concerns and worries. Diabetes does not go away once diagnosed and can be a daily battle for some people. Feelings like worry and anger can raise their heads. By identifying and addressing whatever is most important to the nutritionist's client at time of their appointment, the nutritionist can work with the client on some strategies to assist with these issues in the immediate and longer term. It has been shown across the world that unless you address the nutritional, social and emotional side of people's lives, it is very hard for them to manage their diabetes. This is why nutritionist students are working with both diabetes education and counselling together – to ensure you can develop the best strategies to work towards wellness with your diabetic patient. Your dietary professor will be bringing you a range of services to partner with you around managing your client's diabetes and living life well. This is currently via diabetes education with a credentialed nutritionist; and counselling with other healthcare providers as well. As a nutritional student, you will be working with dietitians, nutritionists, exercise physiologists, diabetes specialists, physicians and massage therapists to provide your patient with the best people to support your patient's overall health and well-being. New nutritionists aim to connect their clients to the services that are needed. If you are training on how to become a nutritionist interested in partnering with an established nutrition center, please get in touch with them to explore the possibility of interning for them.
About Certified Nutrition Support Clinician
Certified Nutrition Support Clinicians in the United States are certified as being the preferred providers to deliver diabetes self management education for people living with diabetes. CNSCs have exceptional clinical and psycho-social skills which can guide and assist personal development of wellness strategies to achieve lifestyle behavior changes. CNSCs maintain professional certification and you can find out more about Certified Nutrition Support Clinicians role by hopping on their website http://www.nutritioncare.org/NBNSC/
About Mental health Social Workers in a nutritional setting
Mental Health Social Workers have a Bachelor Degree in Social Work, as well as undergoing an ongoing and rigorous process of Accreditation including development of skills and knowledge in mental health, psychology and various forms of therapeutic counselling. In counselling we focus on the problems as you identify and see them, working with what matters to you so that you can make sense of things and work out strategies to move forwards. This may involve family as well as individual counselling, and group therapy.
How Dietitians Make Sense of Adolescent Nutrition
Nutritionists sometimes focus on the diets of Adolescents
This upcoming generation is one of the most health conscious generations yet. And still, they are projected to live a shorter life than their parents: a first in history. This issue gets even more complicated when you bring eating disorders into the mix. How can you tell adolescents to eat healthy and watch this and that without going overboard and causing a back lash of eating disorders? My biggest advice: STOP! Teens have so much going on that they don't need to hear about how red meat has a high level of cholesterol or that you should eat the broccoli because it is an excellent source of vitamin C, fiber and other micro-nutrients. And, honestly, they don't care. They can't see into the next month much less than next 30 years to see how healthy eating will affect them. But, obviously, a healthy diet is still an integral part of a teens health and well-being. Even though some boys are 5′ 10″ by age 14 and look like adults, they are still CHILDREN and still growing. They need adult support to learn the proper ways to nurture their bodies and promote health but without all the fluff. I believe, it is more important that they know that they need to eat certain foods rather than why. You can know something's good for you all you want, but until you but unhealthy down and pick healthy up and put it in your mouth, knowledge does nothing. To create a healthy adolescent, it's all about balance. The healthiest teens are the ones who can go get a burger for lunch, but after a soccer practice, come home loving that they're having chicken and a Caesar salad for dinner. It's all about balance, knowing that moderation is okay. It isn't all or nothing. This is where parents need to step back and let their kids listen to their bodies. Our bodies are amazing. If we just let them be, studies have shown that we can consistently take in the exact amount of calories our body needs on a daily basis. Now that's something you don't mess with. So when, as you're learning how to become a Nutritionist, and you see a teen grabs a bag of chips for an afternoon snack, let it go. As long as they're eating adequate fruits and vegetables in other places (Americans pretty much have the grains and protein groups taken care of) one serving of chips won't instantly give them heart disease. And, your confidence in their ability to make the right decision according to their diet, will give them a healthy relationship with food that can last a lifetime.
What Dietetic Students Learn About Diabetic Diets
Once a person have been newly diagnosed with diabetes, probably the first question that comes to mind is, "What can diabetics eat?" As you probably know, diabetics need to watch what they are eating in order to properly manage their disease. In fact, a diabetic diet plan is one of the key points in the management of people with diabetes, and is a MAJOR focus of every aspiring Nutritionist's education. In reality, a person with diabetes can eat almost anything, provided that he controls his food habits. That means that you cannot go on eating three cups of rice every meal just like how you used to.  You have to watch your caloric intake so that your blood sugar levels do not shoot up uncontrollably. That means that you can eat a little bit of almost everything. Control is an important factor in a diabetic eating plan. The United States Department of Agriculture (USDA) has devised the diabetes food pyramid made especially for people suffering from diabetes. This is just like the normal food pyramid, except that it acts as a guide for diabetics on how to devise his own diabetic menu. Diabetes is a chronic disease, so diabetics should be educated with regard to how to properly take care of themselves including the lifestyle modifications that they should employ in their lives. The diabetes food pyramid is divided into six groups. Just like the original food pyramid, the foods at the bottom are the ones that diabetics should focus on eating more, while the ones at the top should be minimally eaten. The base of the diabetic food pyramid contains the grains and starches, which are mostly made out of complex carbohydrates. About 6-11 servings per day of the foods in this groups are acceptable for people with diabetes. Foods that fall in this category include bread, pasta rice, wheat, corn, potatoes, peas, and dry beans, among others. In the second level of the food pyramid, you can find vegetables such as broccoli, spinach, lettuce, cucumbers, and carrots. These are full of vitamins, minerals, and fiber, and are also generally low in fat, which make them excellent foods for a diabetic menu. In choosing vegetables for a diabetic eating plan though, choose the ones that are fresh instead of canned ones since the latter contain preservatives that are not good for the body. Around 3-5 servings of vegetables are enough for diabetics. Fruits can be found on the third level of the diabetic food pyramid. Just like vegetables, they are rich in fiber, vitamins, and minerals, and even carbohydrates. You can also make fresh fruit juices out of these, but avoid adding sweeteners or syrups so as not to aggravate your disease condition. A diabetic can consume 2-4 servings of fruits each day. Dairy products, milk, and eggs can be found in the fourth level of the pyramid. When choosing dairy products, look for the ones that are low in fat content, and make sure that you only have 2-3 servings of these foods per day. Diabetics should also limit their meat intake, as meat and other substitutes of such can be found in the fifth level of the pyramid. Although they are great sources of protein, they are also high in fat. Go for fish and poultry if you are cutting on fat. Also, cook these foods through grilling and baking rather than frying. 2-3 servings are enough for diabetics. Finally, the top of the diabetic food pyramid houses the sweets, alcohol, and fatty foods.  Although you can still eat these, make sure that you only have minimal servings. Also, they should not be eaten very often if you don't want your blood sugar levels to shoot up suddenly. Read More About What Dietitians Learn About The Diabetic Diet……
Gestational Diabetes during Pregnancy: The Facts
Gestational diabetes during pregnancy is quite common. Diabetes is a medical condition characterized by high blood sugar levels. This happens because there is a lack of insulin in the body. Conversely, the body does not respond to insulin in the correct manner. Insulin is one hormone that enables the body to break glucose present in the blood. This glucose is subsequently used for energy. When a woman is pregnant, numerous hormones hamper the function of insulin. This ensures that the developing baby receives sufficient sugar. In order to cope with these developments, the body needs to increase its production of insulin.Gestational diabetes during pregnancy manifests itself when the body fails to meet the demands of extra insulin. Gestational diabetes commences in pregnancy's second half. It subsides after the birth of the baby. In some instances, gestational diabetes does not subside with the birth of the baby. In such cases, the mother might already have type 1 diabetes, which was worsened during pregnancy. Type 2 diabetes is the other form of diabetes. Diabetes is a lifelong condition. Gestational diabetes during pregnancy does not generally show any symptoms. Some pregnant women may show symptoms related to high blood glucose:
Increase in thirst
Frequent urination
Tiredness and fatigue
These symptoms are common during pregnancy.   Gestational diabetes during pregnancy does not pose major health risks. However, diabetes that is poorly controlled during pregnancy may complicate matters. Some of the complications learned by those following the educational guidelines on how to become a nutritionist are listed below:
Pre-eclampsia is a condition that causes an increase in blood pressure
Untimely labor
Increase in amount of amniotic fluid, which is the fluid that circulated around the unborn baby.
Women who develop gestational diabetes during pregnancy are more likely to have a cesarean delivery. This also increases the risk of contracting gestational diabetes during future pregnancies. It also increases the chances of developing type 2 diabetes in later life. Women with high blood sugar levels are more likely to give birth to babies who are abnormally large. This is because the body has to manufacture insulin in larger quantities to utilize the blood sugar. This causes additional storage of fat and tissue. This can complicate delivery. For instance, the chances of shoulder dystocia increase. This condition is characterized by the shoulders getting obstructed behind the pelvic bone. The head is already born. This can cause serious damage to the nerves in the neck of the baby. The baby's arms and shoulders may also get fractured. In some exceptional cases, brain damage may occur.
Juvenile Diabetes – Uncovering The Symptoms
Juvenile diabetes is a chronic condition, rather a metabolic syndrome which is caused by the inability of the body to decompose glucose or blood sugar and accumulate it in a correct manner. Multiple health problems occur when the diabetic person's system is unable to process glucose efficiently and lets the sugar to remain in the blood stream, which is harmful. This disorder basically occurs because the beta cells in the pancreas, which produce the insulin hormone to break down glucose, are destroyed gradually by an insidious metabolic process. There occurs a point when the production of insulin is cast out and there is a sudden appearance of type 1 diabetes, quickly progressing through its warning stages. There is just little time to get to know the symptoms of this disorder and, hence, most people discover their juvenile diabetes in the medieval years of life. Symptoms of juvenile diabetes:
Frequently urinating – A victim of this disorder shows frequent urination and juvenile diabetes relating to children in particular causes recurrent scenes of frequent bed- wetting even after completion of toilet training among kids.
Unexplained thirst and hunger, esp. for sweet things like cool and soft drinks, fruit juices, etc.
Extreme hunger among children, esp. for carbohydrate contained foods like potato, rice, etc.
Unusual and sudden loss of weight, without any measures taken like exercise or dieting
Irritability, anxiousness and anger topping the person's bad behavior list
Sensory effects like visual and audible inabilities – blurred vision, eyesight alterations, etc.
Frequent feelings of nausea and vomiting, accompanied by headaches and visual dizziness
Weakness, tiredness and extreme fatigue
The last two symptoms are quite acute ones, but are confusing as well, since they are quite in common with other diseases and disorders. Children often are seen to fall prey to juvenile diabetes, or type 1 diabetes. Restlessness, trouble in functioning at school, lethargy, etc. are also seen to be common behaviors of diabetic kids.
20 Tips For Nutritional Students Working with Diabetic Patients
Diabetes is a condition in which a patient needs to take of his dietary intake and overall health. The patient needs to ensure that his metabolism is not effected due to faulty eating habits as this will aggravate the situation further. When you're pursuing your degree in nutrition or dietetics, you'll be seeing many diabetic patients. When your school coursework teaching you how to become a nutritionist guides you on diabetic education, below are some tips you can pass on to your patients during your nutrition internship:
Ensure that you have a variety of food stuff as getting all the nutrients your body requires from a single food category is not possible.
Avoid poultry products. If possible abstain from meat as much as possible. Include a variety of vegetables to ensure that adequate fiber is reaching your body.
Avoid having junk food. Try to have a balanced diet.
Make an attempt to avoid packaged or processed food as it contains preservatives which have an adverse effect on your digestive system and are harmful to even normal individuals. Hence people suffering from diabetes should absolutely avoid such food stuff.
As much as possible people suffering from diabetes should consume fresh food. Repeatedly heating food reduces the properties of the food and will lose its nutrients.
Try to eat food cooked in olive oil. Avoid having food cooked in trans fats, margarine etc.
Include a healthy intake of fish and nuts except raising as they provide our body with good fat which is beneficial.
Avoid aerated drinks of all kinds. They are high on sugar content and will be extremely harmful.
Replace white flour with whole grain or any other unrefined products.
Choose foodstuff where the content of fiber is higher.
Consult your physician to prescribe fiber supplements in case you have a acute dislike for foodstuff which is high on fiber. Consume at least three cups of non- or low-fat dairy products a day.
Include a bowl full of soy or beans. These are very good sources of protein.
Replace your favorite paneer with tofu which is a healthy substitute and is rich in protein content.
Reduce the consumption of salt in your diet.Include a fruit in your everyday meal.Don't go in for self medication at any time.
Consume seasonal fruits such as black berry (Kala Jamun) as they have the properties to reduce diabetes.
Include a glass of bitter gourd (Karela) juice in the morning if it is possible. This helps to boost your overall immunity system.
Have a good exercise routine.
Don't forget to have a proper sleep as it is essential for the overall well-being of your health.
Additional Resources
The Role Of Protein In Our Diets
High Protein Vegetarian Diets
Insulin Education For Students
Dietary Tips For The Student Nutritionist
What Dietetic Students Learn About Low Carb Diets
Saturated Fat: Delicious & Healthy
Learn About The Vegetarian Diet