I've been going here for a long time, and over the years they've raised their prices from DIRT CHEAP all the way up to THE BEST DEAL IN TOWN.
The last time I was there, it was $33.00/hr + tip. And these are no amateurs. You can have a new grad work on you, but even the new grads are great! The experienced ones, Scott, Maria, and the rest are very talented. This is just my own experience, but the Bakersfield Spa Institute is the best place in Kern County to get a professional massage. I would recommend reading their YELP reviews, which are almost all 5 stars, dated back for years. The only thing people note is the "oldness" of the place, but even with that, people love it. Personally, I dig their setup. I'm sure that may be a way they're able to keep their prices so low.
Bakersfield Spa Institute
(661) 832-9999
3909 Stockdale Hwy
Bakersfield, CA 93309

Directions
California 99 Northbound
Take the 99 to Wible Road. Take the CA58 E exit
Drive 3.9 Miles
Make A U-Turn At McDonald Way
Destination will be on your Right

I've recommended this to a few people who ended up going, loved the place, and still go back. The only thing I've heard is that a couple of people had a problem finding the Bakersfield Spa Institute.
The business itself is located in a old home which has been renovated into their business location. You enter through the back, and after you've been there once, you won't have any trouble finding the place. I posted the easiest way I know to get there above. Their parking lot is small, and I always just park right on Curran Street and walk from there. It's really simple. Talk to anyone who's been there, it's probably the highest rated massage place in Bakersfield.

The Bakersfield Spa Institute has TONS of reviews on Yelp. You can read them HERE. Top Advanced Body Care and Wellness Center
Infant Massage
Infant Massage can be learned by parents and caregivers. Students learn a lovingly gentle infant massage which has shown to have several beneficial effects for the infants as well as the parents. The gentle touch of a baby massage has been shown to greatly strengthen and enhanced the infant/parent relationship. There are many benefits to Infant Massage. Regular sessions are shown to improve blood circulation, improve immune function, aid digestion, enhance development of the nervous system, relieve gas, colic and constipation, increase alertness and awareness, reduce stress hormone, stimulate neurological development and release oxytocin, the "nurturing hormone".
CranioSacral Therapy
CranioSacral Therapy uses gentle, light touch techniques to address imbalances in a patient's nervous system and the physiological functions that they control. This technique focuses largely on the fluids and membranes of the spinal cord, brain, and the nervous system in general. Various forms of trauma including stress, tension, and injury can greatly restrict the movement of these tissues and fluids. CranioSacral Therapists evaluate the conditions of these systems and bring them back to equilibrium to stimulate the natural healing process.
History: CranioSacral Therapy, closely related to Cranial Osteopathy, began its evolution in early 20th century. Created by Dr. William Sutherland, Cranial Osteopathy began as a branch of Osteopathic Medicine. During his research he began to have new revelations concerning the cranium, spine, sacrum, and their related physiological systems. His studies also led him to realize the presence of Qi, which he referred to as The Breath of Life. In the later part of the 20th century, Dr. John Upledger and a select group clinical researchers and professors to further investigate the findings of Dr. Sutherland and Cranial Osteopathy. He later developed and began teaching CranioSacral Therapy to students who did not hold degrees in Osteopathic Medicine. This form of treatment is widely popular today.
Typical Treatment: A standard CranioSacral session starts with multiple questions for the client so the practitioner can get a good understanding of the medical history of the patient. The typical CranioSacral treatment session is performed with the massage client lying fully clothed on the massage table. the massage therapist will use techniques known as "light touch" in order to make a proper evaluation of the CranioSacral system. The massage therapist then begins to focus on releasing blockages, which will begin restore a sense of balance to the system. Practitioners also incorporate forms of Energy Healing into the treatment using techniques like directed intentions and energy manipulation to further add to the treatment. The total number of CranioSacral sessions is usually dependent upon the client's condition, as well as how the patient reacts to the CranioSacral treatment.
Conditions Treated:
Allergies
Anxiety
Depression
Dyslexia/ Dyscalculia
Neuralgia
Sinusitis
Blood Pressure Disorders
Stroke recovery
Nervous system disorders
Spinal/ Brain Injuries
Osteo-arthritis
Neuropathy
Autism
Vertigo
Post Traumatic Stress Disorder
Migraine Headaches
Benefits:
Releases deep seated fatigue
Supports rapid recovery from illness
Reduces Stress
Non Invasive
No known side effects
Side-Effects/Contra-Indications: No known side effects/ contraindications Use CranioSacral Therapy as a complement to primary/emergency medical care
Education/Schools: Students aspiring to learn CranioSacral Therapy can do so at institutions dedicated to teaching CST, through massage/ bodywork schools, and as continuing/ complementary education in various programs. These institutions often hold seminars all over the country to educate and certify aspiring students. Depending upon the institution chosen, there are various levels of classes and certification.
Degree/License offered: Certified CranioSacral Therapist Length of study: Each level of CST can often be learned in a few days through weekend courses/ week long seminars. Total length of study will depend on one's intended depth study and the institution holding the course. Cost/Financial Aid:Each level can cost an average $300-$1000 depending on school. Discounts may apply for students and package courses. Payment plans may also be available.
Practitioner Training & Licensure: CranioSacral Therapy may be considered to be a part of standard Bodywork/Massage therapy. When students have completed their coursework, they will be certified as a CranioSacral Therapist. However, already having a professional license such as Medical Doctor, Acupuncturist, Chiropractor, massage therapist, or another kind of professional medical certification may be preferred. Several Kern County locations, such as the Bakersfield Spa Institute on Stockton Highway, may offer such massage therapy. Some institutions require these credentials before being accepted into the course.
Average Salary/Hourly Rate: Because CranioSacral Therapists often work under the larger discipline of Massage Therapy, their salary is often very similar. Their earnings can range from $16-$120/hour, or $29,000-$100,000/year. This largely depends on one's experience, credentials, area of practice, and type of clientele. Those with established private practices will make significantly more than those who work at spas, wellness clinics, and doctor's offices. Now you're considering attending a massage therapy school in Bakersfield Ca. One's own schooling establishes the tone for one's profession. Attending a high quality massage therapy program like the Bakersfield Spa Institute won't guarantee you will find the massage therapy job necessary to achieve success, but it will give you a leg up. Prior to enrolling in a Bakersfield massage therapy program there are some factors you'll need to consider. Listed here is a number of probably the most important ones.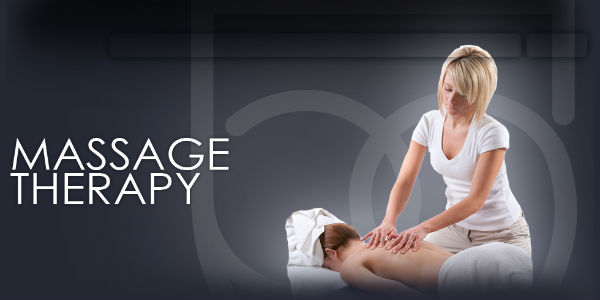 The Laws
Before you even apply to a massage therapy program at Bakersfield Spa Institute find out what is essential for accreditation in California. Massage isn't really governed nationally and many states include various requirements in becoming licensed or certified. In case you are going to be living in a state other than the one you'll go to school in make sure you are able to receive your license in that state as soon as you graduate. Commonly, it's best to get your training in the state you will be living and working in. Doing this you will be certain you have all the credits you'll need to get certified.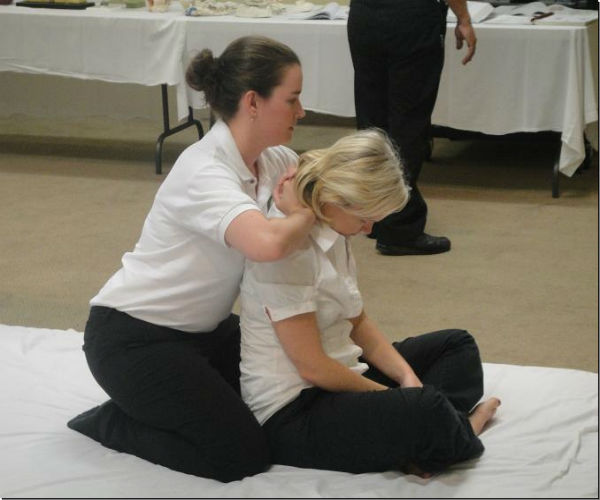 Your Interest
There are many massage therapy modalities. Each is unique and it has its benefits and drawbacks. Examine the various modalities to attempt to know what you're really most interested in mastering. Would you rather perform healing work or leisure job? What sort of environment do you want to work in? Look for a massage therapy program in Bakersfield Ca having a curriculum that matches your interests.
Accreditation of Bakersfield Spa Institute
When you finally decide you're ready to apply to a school you have to guarantee the school is properly licensed. If you go to a school which is not certified in California you're just losing your money. You have to make certain you'll receive all the credits at that school you'll need to start your job.
Things to know About Bakersfield Massage & Spa Institutes
Reputation
Despite the fact that I am generally against popularity contests, with regards to massage therapy schools I think popularity lets you know something essential about the school. Consult other practitioners and find out where they attended school. When I was getting ready to study I interviewed several people where they attended school. I went to the oldest renowned school in Kern County. I believe that I got an exceptional education there.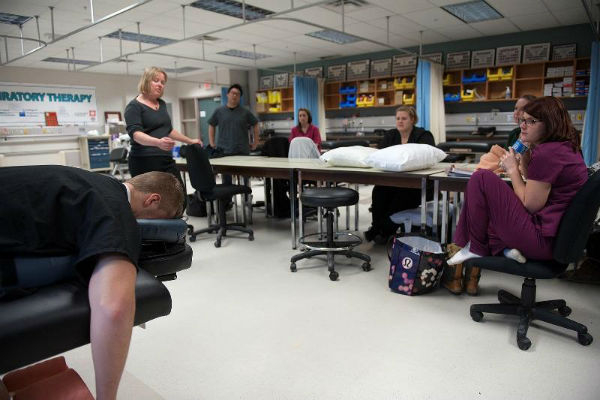 Cost
Exactly how much would you invest in your education and learning? Enrolling in a community college such as Bakersfield Community College will cost you a lesser amount than going to an exclusive school. Nearly all institutions, including the Bakersfield Spa Institute, qualify for government student education loans to help pay for your education, but you need to stay out of financial debt if you can. A number of schools may provide scholarships. When it comes to your educational resources make sure to include the cost of books, a massage table, bolsters, linens and lotions in your funds. Remember that you will also require cash to spend to take a certification test.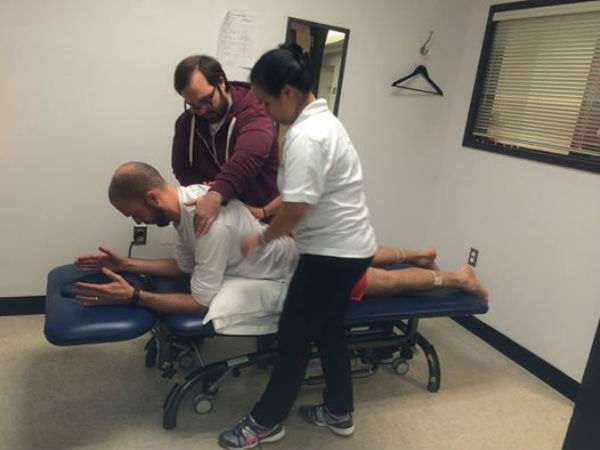 Now that you know what to take into consideration the Bakersfield Spa Institute, you're geared up to start enrolling. Follow the guidelines on school applications closely. Best of luck in your future massage profession. Going to a massage therapy school in Bakersfield can truly be gratifying for your long term career. But be sure to take into account most of these five points before you enroll in a massage school.
Massage therapy encompasses many unique styles of therapeutic touch based therapies. The techniques of each style may differ greatly but all work to create relief in patients by relaxing the mind, relieving the nervous system, easing muscle tension, and correcting structural imbalances. Some styles may be more gentle, relaxing, and energetic based, while others can be more intense, emphasizing proper structural alignment. Also, the idea of "bodywork" is often considered as the more medically minded spectrum of massage therapy.
History of Massage Therapy
Massage has been around since the dawn of mankind. Ancient peoples used massage to rid the body of pain and the first documented use of massage occurred in China at around 3,000 B.C. Chinese medical practitioners have been using the principles of massage ever since. Native Americans traditionally used massage to treat problems, and they found it particularly useful to massage their warriors both before and after battle. Prenatal massage was invented as women discovered that massage eased labor pains. Infant massage found its beginnings soon after, as people discovered that it cured colic. Moving forward in time, Hippocrates found massage useful, as did many other Greek and Roman notables in the first century A.D. These healing techniques also evolved in European settings resulting in styles like Traditional Swedish Massage.Nearly two thousand years later, massage is found in nearly every country, with new styles constantly evolving from ancient traditions.
Treatment
Visiting a massage therapist starts out with a face-to-face meeting, where the client and therapist discuss any areas of pain or discomfort. Clients may have to fill out an intake form, where they will record any current or previous medical conditions. If there are particularly sensitive spots, the client will tell the therapist so that they can be addressed properly. Some styles of massage are performed with clients fully clothed while others may require clients to be draped in sheets. If necessary, clients should guide therapists concerning proper levels of pressure anytime during the session. Massage sessions usually last between 30-90 minutes, and the number of sessions needed ultimately depends on the client's condition and how they respond to the treatment. Conditions Treated:
Anxiety
Arthritis
Carpal Tunnel Syndrome
Chronic Pain
Depression
Stress and Tension
Muscle Soreness
Muscular Spasms
Osteo-arthritis
Problems with posture Sports Injury
Whiplash
Benefits:
Improves blood circulation
Helps regulate proper muscle movement
Improves posture
Loosens muscles
Reduces myofascial restrictions
Releases body toxins
Releases pain-causing tension
Side Effects/Contra-Indications: Clients may experience some soreness during or after a massage. Clients on aspirin therapy should watch for easy bruising. Pregnant women should seek specialized care, since their ligaments are loose and easily damaged. Those who have deep vein thrombosis should not have a massage because the clot could be dislodged and move to the heart, lungs or brain. Open sores and wounds should be avoided during massage. Those suffering from debilitating illness should consult their doctor before seeking massage.
Education/Schools
Massage therapy also has the widest variety of educational choices. Most massage schools require students to complete 500 or more hours of class work, plus pass a comprehensive exam and complete some practical work. This will make them eligible for licensing exams whether local or national. Various styles of massage can be learned to satisfy continuing education credits. Degree/License offered: Certified Massage Therapist/ Licensed Massage Therapist. Length of study: 6mo-2 years. Courses needed for licensing requirements can be completed in as little as six months. However, programs can vary in scope and some comprehensive can take up to two years to master various styles of massage. Cost/Financial Aid: Students should be prepared to pay $2,000 and up to complete an education leading to massage therapy or acupressure.
Practitioner Training & Licensure
Most states have some regulating system for Massage Therapy, whether students must be licensed or certified. Many "Body-workers" are generally licensed as massage therapists, with specialist distinction in their particular style of bodywork. Massage school graduates are also eligible for national licensing though local licensing may still be required in many regions.
Average Salary/Hourly Rate
Average income differs depending on each massage therapists, their credentials, experience, hourly rate, or wage. In average terms, massage therapists can make anywhere from $25,000-$100,000 per year. This does not include money that can be made through hosting workshops, running a school, selling books or freelancing on the side.
Bakersfield Spa Institute Swedish Massage
Swedish Massage is a popular variety of massage that involves techniques to relax muscles and help detoxify the body. Practitioners rub in the same direction as the flow of blood to the heart, allowing the body to absorb oxygen more readily. Swedish massage is a gentle technique that uses long strokes called effleurage, along with tapping, vibration, kneading and friction. Practitioners may also stretch and move joins to increase a patient's range of motion.
History:
It is often disputed as to who is responsible for creating Swedish Massage. History has given the honor to the Swedish gymnastics teacher Pehr Hendrik Ling, but many sources now claim that it was actually a Dutch practitioner by the name of Johan Georg Mezger who defined the five basic strokes of Swedish massage, which include tapping, kneading, stroking, friction and vibration. Regardless of who actually started this method of massage, by 1890 it had become the favorite technique in many different settings, including sanitariums. Swedish massage hasn't looked back since, and it is now one of the most widely utilized styles of massage.
Typical Treatment:
Before the first massage session at the Bakersfield Spa Institute, patients will be asked to complete an information sheet identifying any pressing medical problems or issues they may have. Upon meeting the therapist, patients will discuss their goals for treatment and poin out any sore spots or points of weakness that might need extra attention. She situates herself on a massage table, either fully dressed or partially clothed, depending on their comfort level and the are of the body that needs to be worked on. After the session is over, the therapist will establish how the patient is feeling and set up another session if needed.
Conditions Treated:
Anxiety
Arthritis
Asthma
Carpal Tunnel Syndrome
Chronic Pain
Depression
Fibromyalgia
Headache
Insomnia
Muscle Spasms
Myofascial pain
Osteoarthritis
Posture Problems
Shoulder Pain
Spastic Colon
Sports Injury
TMJ Disorder
Whiplash
Benefits:
Calms the nervous system.
Enhances blood circulation.
Improves length/quality of sleep.
Improves lymphatic drainage.
Increases ability to concentrate.
Loosens tight muscles.
Relieves cramps and muscle spasms.
Speeds healing.
Side-Effects/Contra-Indications:
Pregnant women should avoid massage in the first trimester.
Those suffering from hemophilia should watch for signs of bruising during massage.
Diabetes patients experiencing numbness in their arms or legs should not be massaged.
Those with blood clots should not receive massage due to the possibility of the blood clot moving.
Those with inflammatory conditions could see an temporary aggravation of symptoms with Swedish massage.
Those with severe hypertension should not have massage work done unless their conditions are controlled.
Those with varicose veins should not have their legs massaged deeply.
Educations/Schools:
As the most well-known of the massage disciplines, Swedish massage is a popular field, and students will find a wide range of massage therapy schools to choose from. Some of these schools are more intensive then others. For students who wish to focus on Swedish massage, they can expect to take anywhere from 300-750 hours of instruction and complete 50+ hours of independent practice. Academically, students will often be required to take classes in anatomy/physiology, therapeutic movement, kinesiology and musculo-skeletal pathology, and thermal therapies.
Degree/License offered:
Professional Massage Therapy Diploma, Swedish Massage Practitioner, Swedish Massage Certification.
Length of study:
Anywhere from 4 months for a diploma program to 15 months for advanced certification.
Cost/Financial Aid:
Students will pay $1300-$5500 to complete a diploma or certification program in Swedish massage.
Research:
Researchers conducted a study at Karolinska Institute to determine how Swedish massage affected people with high blood pressure. They found that a twelve-week treatment of massage focusing on the back, neck and chest resulted in a decrease of both systolic and diastolic blood pressure.
Scientists conducted a 16-week study at the Yale Prevention Research Center and the University of Medicine/Dentistry of New Jersey to determine if Swedish massage could reduce pain in adults suffering from osteoarthritis of the knee. They found that after a four-week regiment of treatment (2ce per week), those patients who had Swedish massage experienced an improved range of motion and flexibility along with less pain.
Practitioner Training & Licensure:
Swedish massage practitioners usually follow the same path to certification as massage therapists, and as such, they are licensed to practice either at a state or local level, at licensed Kern County massage clinics such as the Bakersfield Spa Institute. They receive training in massage techniques, anatomy, and communication techniques, and most programs require students to complete at least 500 hours of training before being certified. Students must also pass a local or national certification exam for therapeutic massage and take continuing education classes to renew certification.
Average Salary/Hourly Rate:
Swedish massage therapists are licensed as massage therapists and thus charge the typical massage therapy rate of between $50 and $75 per 30-60 minutes. Larger metropolitan practitioners often charge up to $150 and can thus make considerably more than that.