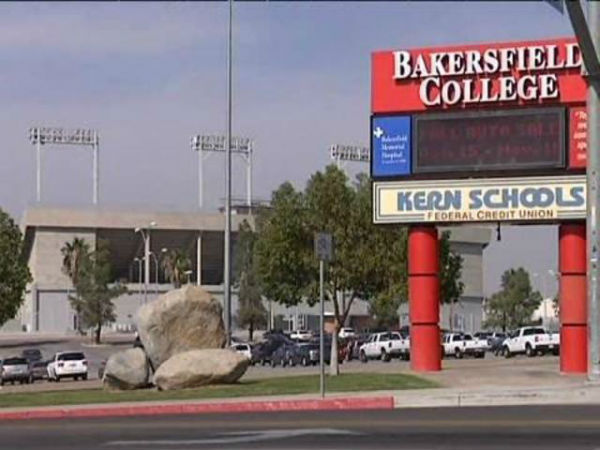 The Bakersfield College Nursing Program has a mission of preparing newly registered nurses to become better service providers and administrators within the healthcare field. This is made possible with help of modern Kern County facilities and skilled mentors whose work is to ensure full realization of this dream. During training, graduate nurses are assigned practical duties that measure their skills in teamwork, effective communication, political neutrality and life-long learning commitment.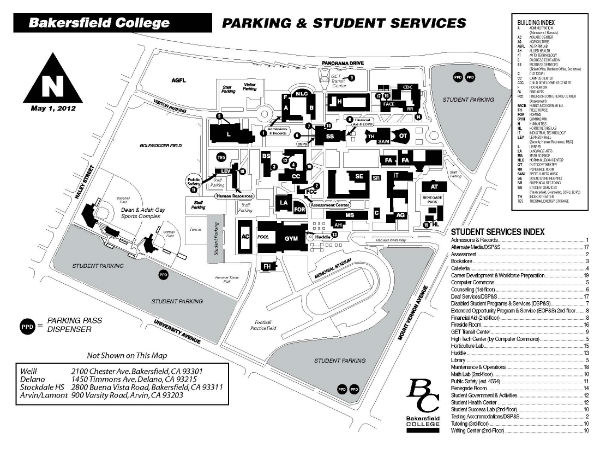 Nursing as a field can be described as the application of both arts and sciences, with an intention of making the patient feel comfortable while undergoing treatment.
All courses are designed to help students become better and competent health practitioners. The Bakersfield College Nursing Program respects the uniqueness of each student, and that is why training incorporates factors such as their educational background, culture, level of experience and socio-economic background. This, together with the unique support network given makes the learner a holistic person.
The Bakersfield College Nursing Program's main goal is to provide an exemplary, groundbreaking learning model that nurtures the development of critical-thinking and problem resolution skills. Graduates of BCC's Nursing School are equipped to offer professional care to culturally diverse populations in various healthcare institutions.
Bakersfield College Nursing Program Prerequisites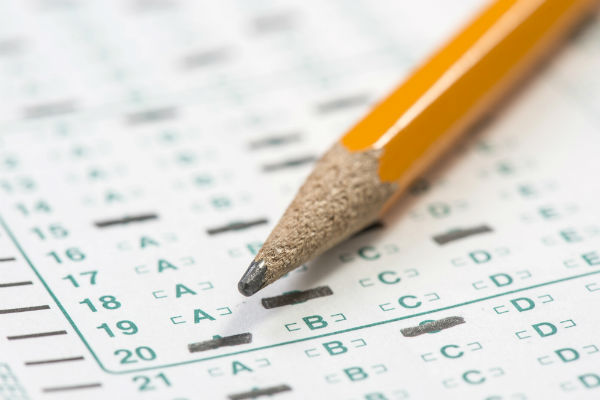 A grade of "C" or better is required for all Bakersfield College Nursing Program prerequisites.
Intermediate Algebra: this is a 3 unit class(MATH BD/B70); if you have taken a course that is deemed "equivalent" by the nursing department, it will be accepted as well, as long as the College is accredited.
Microbiology: General Microbiology(BIOL B16) is a 5 unit course at Bakersfield College. If you have taken Microbiology at another College that is accredited, it will be accepted as long as the class is equivalent to the Bakerfield Microbiology class.
Expository Composition: this 3 unit course(ENGL B1A) is the English prerequisite that must be taken prior to application for the Bakersfield College Nursing Program. A class that has been deemed "equivalent" from a different College is acceptable, as long as it is accredited.
ONE of the following Chemistry classes is needed for the Bakersfield College Nursing Program:
Introduction to General Chemistry(CHEM B2A)
OR
Intro To Organic, General, & Biochemistry(CHEM B11)
OR
General Chemistry(CHEM B1A)
NOTE: These chemistry classes range from 3 units to 5 units. An equivalent course taken at a different College is acceptable, as long as the school is accredited.
Anatomy & Physiology I: this is a 4 unit class(BIOL B32). A class from an accredited College is acceptable if the course is equivalent.
Anatomy & Physiology II: this is another 4 unit class(BIOL B33) needed for acceptance to the Bakersfield College Nursing Program. The same class at a different accredited college is also acceptable. NOTE: A 4 unit Human Anatomy class AND a 4 unit Human Physiology class(total of 8 units) from a different accredited college will also meet the Anatomy & Physiology prerequisite.

Bakersfield College Nursing Program Science Classes
So, what is the main purpose of learning the basics of science for the Bakersfield College Nursing Program?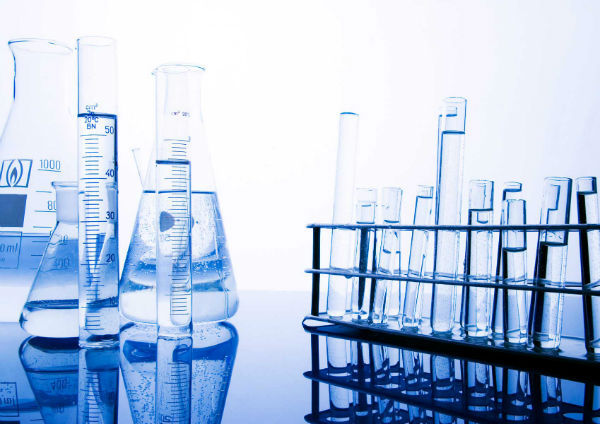 The study of various types of science involves learning how things work, what they are made of, how they change over time and how they are altered when used in conjunction with other substances. Chemistry is science of the elements and how they blend together to create various types of matter. Used together, they benefit one another in many ways.
Chemistry and The Role It Plays in Research
As an integral part of the science realm, chemistry teaches many things, including:
The elemental make-up of matter.
How elements interact with one another.
How energy is formed when elements interact or separate.
Doctors, scientists, registered nurses, technicians, chiropractors, and researchers involved in scientific studies must all take and pass chemistry courses. Science revolves around matter and how it makes up everything in the universe. The study of energy and how it is formed is also an aspect of chemistry and the many elements found in nature. Scientists involved in the creation of compounds and components used in the pharmaceutical industry use chemistry to determine which elements work well together and which ones do not. They can determine what is needed to help the body heal and to strengthen and support the tissues and immune system within the body.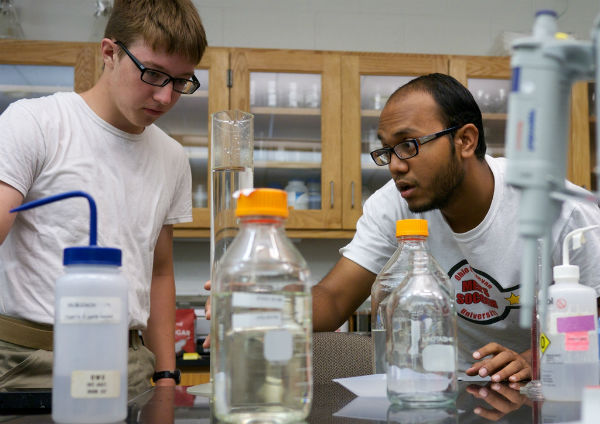 Clinical research that uses HPLC technology benefits not only the pharmaceutical and healthcare industries, but others as well. Environmental management and the study of chemical interactions also depend on the inclusion of chemistry in scientific educational programs. These scientific programs allow for a deeper understanding of how the world around us actually works. Researchers can study interactions, reactions and the elements themselves to determine what their place in the world is and how they have changed throughout time.

Career Outlook For New Registered Nurses
Nursing is definitely one of the most resilient types of professions, not only in USA but throughout the world. Statistics report that there are already more than three million RNs in US alone. No wonder, because there are Registered Nurses not only inside Kern County hospitals. RNs are also very much needed in the Kern County School District, assisted living facilities, private corporations and hospices.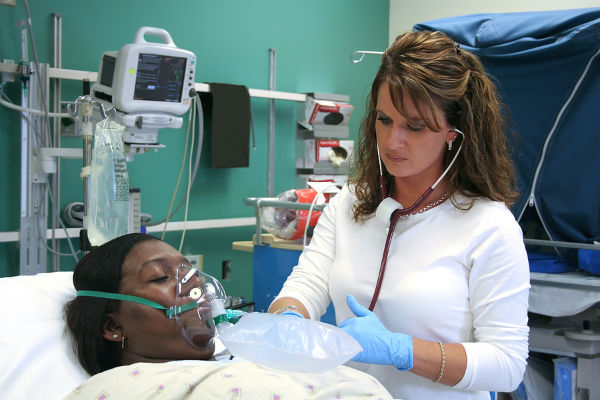 Registered Nurse jobs in Bakersfield Ca are available in so many types of fields, which can be more than you ever expected. It's because whenever anyone needs medical attention, the care of an RN is more than likely to be required than that of a Certified Nursing Assistant. Some of the most popular types of RNs are those who attend to patients daily such as:
delivery room nurses
pediatric nurses
anesthetists
The demand for Registered nurses in Kern County is increasing daily and since the demand is rising, the salary of RN's goes up with it. That's a very favorable circumstance for everyone who wants to be an RN or anyone who wants to shift from a Licensed Vocational Nurse to RN. Nursing as a second career is always a great way to go! How can you be one of those who can answer that big call for Registered Nurses? The answer is none other than to Fast Track RN goals by making your goal finishing the Nursing Program at Bakersfield College. That's how many students and employed individuals did to get their Associate Degree in Nursing. Registered nurses have always been vital members of the health care team. They are the ones responsible for giving utmost care for their patients, basing on their respective needs. Kern County Registered nurses, or better known as RN's, assist their patients in their activities of daily living. The education required to become a registered nurse in Bakersfield Ca is not easy, due to the fact that it requires rigorous training. In order to become a registered nurse, one must have a bachelor's degree, offered by universities; or an associate degree. A Bachelor of Science in Nursing (BSN) degree takes 4 years to complete in a university, while the Associate Degree in Nursing takes 2-3 years to complete. The training required does not only involve discussions in the classroom, but the hospital as well. The students have to undergo supervised practicum, under the tutelage of their superiors. This will provide a venue for the students to develop confidence and potentials for rendering of safe, effective and competent care towards their patients. There are also online courses or training that cater to those who would like to become registered nurses. One advantage of enrolling for an online Nursing course is being flexible with your time. Another advantage is the opportunity to save money compared to enrolling in a college. Another would be for those who live far away, as they can enroll online and still learn due to technological advancements in the internet. The professors can also create links to great resources that would aid the student in learning. A disadvantage, however, of enrolling online, would be the fact that a student may lack discipline as time progresses. A student may tend to slack off due to too much flexibility of time. As for the Bakersfield College Nursing program, there is a face-to-face interaction between the teacher and the student. Though it costs much more than online courses, there is a direct communication between the teacher and the student. Any question that a student has can be immediately addressed by the teacher, which helps bolster a student's confidence. One must weigh the advantages and disadvantages before enrolling in a college or online course, as time, money, and effort can be wasted. After completing the Bakersfield College Nursing Program, one has to obtain a license to practice nursing. This can be accomplished by taking the licensure examination of the country where one desires to work. Other than that, countries may also require one to pass other examinations (such as the NCLEX) in order to be eligible to practice Nursing in Bakersfield.
Accelerated Bakersfield College Nursing
If you are planning to build a career in nursing and don't have full three years to spare here are accelerated nursing programs for you. The Bakersfield College Nursing program is typically a 2 year program, but it is possible to then transfer to Cal State University/Bakersfield to get your BSN.  Accelerated programs are specially designed for candidates who have already completed their bachelor degree and now have decided to enter the Bakersfield College Nursing Program. Obviously, you will be looking for a kind of course which will help you to cover long course of 3 years in somewhere within 10-14 months. If you want to enroll for any such course, it is a good idea to first understand what all lies ahead before starting the course. First and foremost, it should not be taken for granted that all the online programs will be accelerated or the other way round, that is all the online cases will be accelerated. Accelerated nursing programs refer to a standard course whose pace is made faster as compared to the standard course so that the candidates can complete it faster. On the other hand an online course means a course which is imparted using web learning tools and its not required to attend the real world class rooms. Hence an accelerated online course can be available online as well as on regular basis. And similarly an online course can be an accelerated one or a regular 3 years course.
Who Can Sign Up for the Accelerated Bakersfield College Nursing Program?
All candidates who are interested to take up the accelerated course must have completed a Bachelor degree in any discipline. In accelerated programs there are opportunity to complete masters and bachelor degree together at the same time. These requirements vary from university to university and different universities may have different requirements.

Factors to Consider Before Signing Up at Bakersfield College
Knowing about eligibility criteria is not enough to sign up for these courses. It is required that one understands what is expected out of a candidate before one goes for it. One should understand it clearly that these courses are highly demanding in terms of time and efforts of the candidate. These are high intensity course as it aims at covering all the details in a shorter time frame. The candidates who wish to take up jobs quickly should accept the challenge for others who still want to enjoy the student life should go for the much relaxed option on regular course. In accelerated nursing programs, the regular 3 years course will be reduced to 10 to 14 months and hence the work load is going to be obviously higher. Also students don't get breaks between the sessions. Hence a mental preparation is required before you go for this high speed fully loaded short term accelerated program. Degrees Offered Most commonly accelerated nursing programs offer bachelor's of science in nursing or BSN and master's of science in nursing or MSN. The BSN lasts for a period of 11- 18 months while the MSN program takes around 3 years when done in regular way. If accelerated course is opted then both degrees can be achieved in around 10 – 14 months which vary from university to university but falls in the above mentioned time range. So any one planning to go for accelerated programs should roll their sleeves and get ready for the challenge.
 Bakersfield College LVN To RN Program
There is a vast scope of LVN to RN educational opportunities in the Bakersfield College Nursing program. This is because the demand of registered nurses and LVNs are very high in private hospitals, clinics and other healthcare industries in Kern County and throughout Central California. Those people who want to become a professional in nursing field enroll in an LVN to RN Bakersfield College program in order to have a practical knowledge of nursing. This is a genuine course offered to the registered nurses which can be completed in shorter time than usual BSN course. Normally, students needs to study for 4 years in order to get a Bachelor of Science in Nursing degree from a recognized nursing school but with Bakersfield College's ADN courses, students can become fresh graduates either in 2 years or in 18 months too.
Changing Trend of Nursing Education
With the changing trend, getting enrolled in LVN to RN online has became more common among the nurses as with such course, they'll have good command over high salaried jobs in future. Many employers in Bakersfield are keen to hire those professionals who are in possession of good knowledge of their nursing skills and possess higher educational credentials. Hence, the young scholars of the Bakersfield College nursing program have a golden opportunity to come to the attention of those Kern County employers after getting specialization in relevant nursing courses in a short time. These courses are now offered by many universities in America as well. Not only universities but also many nursing vocational schools and colleges are also offering purposeful online and on campus training to the students. These nursing online programs are totally focused towards improving the existing knowledge of the learners and to make them an expertise nurse. Students need to qualify the NCLEX- RN exam after this course in order to get a valid certification of Registered nurse from Bakersfield Community Collge.
Which Bakersfield College Nursing School is best for RN?
If you too want to become a complete RN with RN courses like LPN to RN then you must give first preference to an accredited nursing school. Employers while taking interview for the RN usually give prime importance to those nurses for the requisite post who have completed their graduation from the Bakersfield College Nursing Program with a terrific GPA. High School Diploma or GED is a genuine course which if pursued by students to become a successful RN definitely his or her chances to their dream job in area on interest will be more. This genuine course is offered under Licensed practical nursing program to the students and thousands of students gets placed in Bakersfield hospitals such as Kern county Medical Center due to such experience and degree in hand.
Competition in Kern County nursing
Like other fields, competition in nursing field for RN is also increasing day by day thereby making it tough task for the job seekers to find job in their desirable nursing area. Hence, students are advised to take the Bakersfield College nursing program seriously because if they'll take it lightly definitely they will miss amazing chances of getting high salaried jobs in coming future. It is totally in your hand to get your best job easily with your hard efforts.
Accredited Bakersfield College Nursing Program – Most Frequently Asked Questions
What are the benefits of attending accredited Kern County nursing colleges and schools? The Bakersfield College Nursing program accreditation paves the way for a nursing student to actively participate with state entitlement and federally funded programs. Successful graduates from such accredited school programs may also be qualified in partaking in duly accredited nursing colleges and schools in pursuing advanced education, such as Master's degree and Registered Nursing (RN) to Bachelor's degree in Nursing (BSN) programs. Graduating from duly accredited schools or colleges in California may also help students to become highly competitive individuals in the employment market, since a lot of employers these days preferably hire practitioners who are well-trained based on nationally established guidelines of the nursing education.
What are the different accredited nursing colleges and schools levels for the Bakersfield College Nursing Program?
Organizations for school accreditation generally utilize the same set of criteria and standards in accrediting a particular nursing program. Nevertheless, accredited nursing colleges and schools are determined within certain lengths of time which differ and greatly depend on each school and program. Simply contact the accrediting bodies or the nursing institution to know the specific length of approval process for accredited nursing colleges and schools.
What does an approval from the California Nursing State Board entail?
Every state in the U.S. has a specific set of standards in approving qualifications for accredited nursing colleges and schools to train potential nursing students to become eligible to take the state's National Council Licensure Examination, or NCLEX. However, the Nursing State Board accredited nursing colleges and schools will only be nationally recognized through due approval from the national accrediting entities for the nursing education. As a general rule, all accredited nursing colleges and schools should also gain approval from its corresponding Nursing State Board.

Why is it necessary to ensure attending nursing studies from only duly accredited nursing colleges or schools?
Potential nursing students should exercise proper caution in choosing which nursing programs in Bakersfield Ca to attend. There are a few accredited Nursing schools in California and programs that have gained approval from their specific Nursing State Board but were not yet recognized nationally. In all fairness, attending to non-accredited nursing colleges or schools could equally provide the students access to quality education and eligibility to take NCLEX exams, as well as the chance to pursue further studies like master's degree and Registered Nursing to BSN programs, although somehow it might also affect one's competitiveness in the employable market. What makes up the standard accreditation bodies approval of accredited nursing colleges and schools in California? The programs for nursing studies are duly accredited by two national accreditation organizations. Accredited nursing colleges and schools should only offer baccalaureate and master's level nursing programs that have gained due approval from the Commission on Collegiate Nursing Education or CCNE. The National League of Nursing Accrediting Commission, or NLNAC, grants accreditation on all nursing study program levels which include diplomas, associate degrees, baccalaureate, and master's degree programs. Some independent accrediting organizations are also looked upon by accredited nursing colleges and schools to grant approval on their advanced nursing practices like nurse midwifery programs and nursing anesthetics. The Accreditation Division of the American College of Nurses and Midwives, or ACNM, and the Nurse Anesthesia Educational Programs' Council on Accreditation, or COA, respectively, are the ones responsible in granting approval to the above programs of accredited nursing colleges and schools.